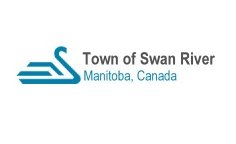 The Council of the Town of Swan River held a Special Meeting of Council on Tuesday, April 26th, 2011 at 12:00 noon in the Town Council Chambers with Mayor McKenzie presiding and Councillors Scales, Jacobson, Friesen, Bobick, Delaurier and Sakal present.
Purpose of meeting was to discuss Swan Valley Recreation & Wellness funding options, plus other business.
Minutes:
1. RESOLVED that the Agenda for the April 26th, 2011 special meeting of Council be received.
Carried:
2. RESOLVED that Council approve the sale of Lot 5, Plan 2419 to Stacey Slack of Swan River, MB as per Schedule 'A' attached.
Carried:
3. RESOLVED that Kelly Hart be hired for the Term Clerk Stenographer Position with duties to commence as soon as possible.
Carried:
4. RESOLVED that this Special Council Meeting now adjourn.
Carried: