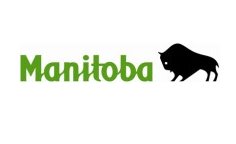 Government of Manitoba Media Release | The Office of the Chief Veterinary Officer advises that Walter Goba of the Swan River area has been convicted in provincial court of operating a kennel without a licence, confining an animal in hazardous conditions and housing animals in unsanitary conditions. 
Goba was charged under the Animal Care Act by the Office of the Chief Veterinary Officer in February 2009 and March 2010.  He has been fined $1,683.
Goba also faces an additional 44 charges of animal cruelty laid by the RCMP under the Criminal Code.  These charges relate to animals seized from his farm by the Rural Municipality of Swan River in December 2010.  Fifteen horses, two donkeys and 27 dogs were found starving, injured or living in filth.  The Office of the Chief Veterinary Office assisted the RCMP in the investigation.
The office advises it investigates each animal abuse report it receives.