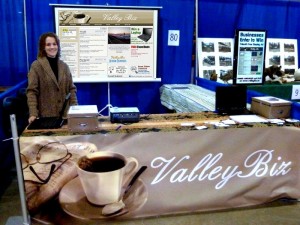 ValleyBiz Story |  We enjoyed meeting many of our loyal viewers at our booth and very much appreciated your words of encouragement and appreciation.  It was a great opportunity to let more people know about ValleyBiz and we welcome those new users to our site. 
Marilyn Johnston took this picure of our booth when she stopped by to visit us.  
Don't forget to check back later this week to see who won the laptop. 
Kids enjoyed icecream treats while joking around with the Co-op bear.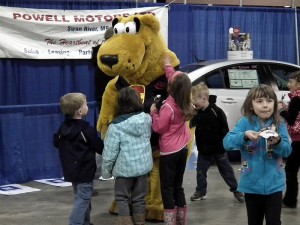 Exhibitors and attendees were entertained by various performances by local talent during the daily Valley Artists Showcase.