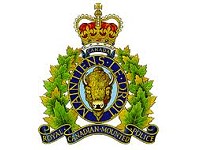 According to a media release by the RCMP, a woman (age 22) and resident of Swan River, Manitoba was charged on March 27th for assault with a weapon , assault causing bodily harm, possessing a weapon dangerous to the public peace and other related criminal charges after committing a vicious attack against a man (age 31) also from the Swan River area.
Police were called to a domestic disturbance at the New Country Motel in Swan River at approximately 5:15 a.m. on Sunday morning, March 27th and found a man injured after being attacked with a broken bottle. The man was hospitalized locally in Swan River where he was treated and released a number of days later.
The woman pled guilty to Assault with a Weapon in Dauphin Provincial court on March 28th, and was sentenced to six months incarceration.  She received a 18 month period of probation and a ten year weapon's prohibition.