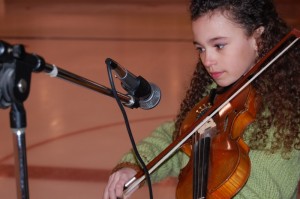 Submitted by:  Donna Burghart |
Maclyn Burghart, age 10, who also skates with the Bowsman Fire Flies (Novice III level), played Oh Canada on the fiddle to open the "Star Crazy" carnival on Saturday, March 5.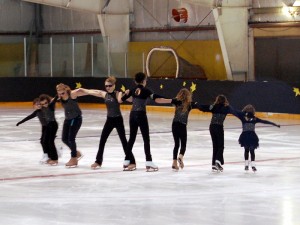 A special performance by the Bowsman Fire Flies Novice I, Novice III and Proficiency groups, along with coach Alison Burgess. Skating to 'I Wear My Sunglasses At Night', by Cory Hart was Morgan Daviduik, Mya Potkonjak, J.J. Burghart, Jessica Urban, Maclyn Burghart, Rhayne Wieler, Madison Daviduik & Alison Burgess.