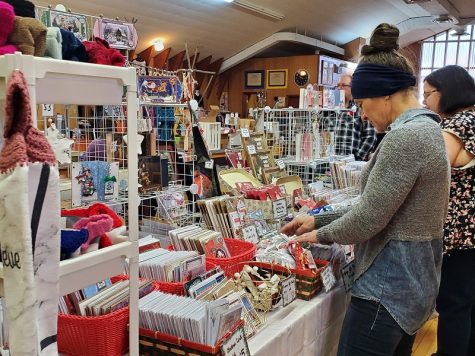 Submitted by: Michelle Baudin
The Birch River Legion had their craft sale and harvest lunch on October 27, 2023. It was very well attended, with many shoppers and an excellent selection of vendors. Thank you to all who came out to support the Birch River Legion with a table, and thank you to all who attended.
There were 10 entries in the pumpkin carving draw, and Kaidyn Mullaney was the lucky winner! There was an incredible selection of Luck of the Draw prizes, provided by the generosity of the vendors present. The ladies in the kitchen served up hearty chili, soup, and homemade pie. The Legion is proud to support the wonderful community of Birch River.