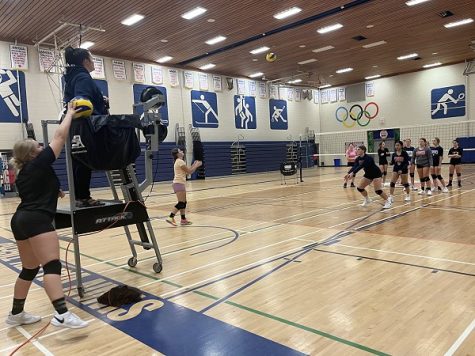 Submitted by: Community Foundation of Swan Valley (CFSV)
The SVRSS Tigers Volleyball Teams (SVSD) recently received a partial grant to put towards purchasing volleyball training equipment. This new training equipment will be shared with other volleyball teams in the Swan Valley School Division.
The new volleyball machine and hitting stand will be used during team practices and allows the coaches to develop stronger volleyball skilled athletes.
The CFSV is pleased to take part in helping our students achieve their full potential as athletes.

The Community Foundation of Swan Valley is a charitable organization founded by local citizens to help people invest in building a community that is a better place to live, work and play. Since its inception in 2005, the CFSV has provided over $1,000,000 in funding across the Swan Valley
Contact us: T. 204.734.9129 or cfswanvalley@gmail.com