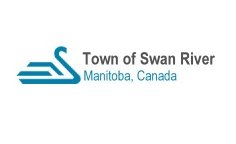 The Council of the Town of Swan River met on Tuesday, September 19, 2023 at 7:00 pm in the Town Council Chambers with Mayor Jacobson presiding along with Deputy Mayor Moriaux and Councillors Bobick, Boychuk, Medwid, Powell, and Whyte.
Absent with Permission:
Also Present:
CAO D. Poole, CFO T. Gnida, Fire Chief D. Fedorchuk, Dir. Public Works Harvey, and Dir. of Recreation Clouson
Delegation Attendees:
Media: Jeremy Bergen, Star and Times
1. Call meeting to order
Mayor Jacobson called the meeting to order at 7:00pm.
2. Adoption of the Agenda
Resolution No: 2023-0387
Moved By: Tracy Boychuk
Seconded By: Corinna Medwid
RESOLVED that the agenda for the September 19, 2023 regular meeting of Council be adopted.
Carried
3. Confirmation of the minutes
Resolution No: 2023-0388
Moved By: Tracy Boychuk
Seconded By: Corinna Medwid
RESOLVED the minutes of the September 5, 2023 regular council meeting be approved.
Carried
4. Reception of Delegations and Hearings
5. Reception of Petitions
6. Communications
6.1 Municipal Capacity Building Fund
6.2 To receive building permit applications
Resolution No: 2023-0389
Moved By: Corinna Medwid
Seconded By: Tanya Powell
RESOLVED that Building and Demolition Permits 45/23 through 52/23 with a total estimated value of $60,879.00 be received.
Carried
7. Reports
7.1 Director of Public Works Report
Resolution No: 2023-0390
Moved By: Don Bobick
Seconded By: Tanya Powell
RESOLVED the Director of Public Works report be received.
Carried
7.2 Handivan Report for August
Resolution No: 2023-0391
Moved By: Corinna Medwid
Seconded By: Don Bobick
RESOLVED the August 2023 Swan River Handi-Transit Van Report be received.
Carried
7.3 Protective Services Report – 2023 August
Resolution No: 2023-0392
Moved By: Don Bobick
Seconded By: Corinna Medwid
RESOLVED that the 2023 August Protective Services report be received.
Carried
7.4 Council and CAO Reports
8. New Business
8.1 Museum 2022 financial information
Resolution No: 2023-0393
Moved By: Corinna Medwid
Seconded By: Tanya Powell
RESOLVED that the Swan Valley Historical Museum Inc. Compiled Financial Information for the Year Ended December 31, 2022 be received.
Carried
8.2 October 3rd Regular Meeting Date Change
Resolution No: 2023-0394
Moved By: Corinna Medwid
Seconded By: Don Bobick
RESOLVED the October 3rd, 2023 regular scheduled meeting of Council be rescheduled to take place Wednesday October 4th, 2023 at 7:00pm in Council Chambers.
Carried
8.3 Recycling Extension
Resolution No: 2023-0395
Moved By: Corinna Medwid
Seconded By: Tanya Powell
RESOLVED that the OSS recycling contract be extended to March 19, 2024.
Carried
8.4 Recreation – Skate Sharpener for the Arena
Resolution No: 2023-0396
Moved By: Tracy Boychuk
Seconded By: Tanya Powell
WHEREAS the Town of Swan River received a generous donation from the Dennis Kowal Estate of $5,000.00 to be used for the Parks Department;
AND WHEREAS skate sharpening is a limited service to our citizens, there is a need in our community for such service, and the Swan River Centennial Arena is part of the Recreation Department that administers Parks;
THEREFORE BE IT RESOLVED that the $5,000.00 donation funds be used to purchase a skate sharpener from Sparx Hockey Inc.
BE IT FURTHER RESOLVED that a commemorative plaque to honour Mr. Kowal's contribution be purchased and erected in the Centennial Arena.
Carried
8.5 1st St N and 13th Ave N Intersection – Stop Signs
Resolution No: 2023-0397
Moved By: Corinna Medwid
Seconded By: Don Bobick
RESOLVED that stops signs be installed at the 1st N and 13th Ave N intersection to create a 3-way stop.
Carried
8.6 3rd St N and 13th Ave N Intersection – Stop Signs
Resolution No: 2023-0398
Moved By: Corinna Medwid
Seconded By: Don Bobick
RESOLVED that stop signs be installed at the 3rd St N and 13th Ave N intersection to create a 4-way stop.
Carried
8.7 2022-2026 Strategy Plan
Resolution No: 2023-0399
Moved By: Corinna Medwid
Seconded By: David Moriaux
RESOLVED that the Strategy Plan for 2022-2026 be received and approved.
Carried
Amendment: moved-Boychuck 2nd – Bobick Add: "for the
8.8 Chamber of Commerce Funding
Resolution No: 2023-0400
Moved By: Tracy Boychuk
Seconded By: Don Bobick
WHEREAS The Town of Swan River committed $40,000 from the Crime Prevention Reserve toward the Community Surveillance Project in 2023, and
WHEREAS The Swan Valley Chamber of Commerce has requested to control and operate the Community Surveillance Project,
THEREFORE BE IT RESOLVED the $40,000 committed to the Community Surveillance Project be granted to the Swan Valley Chamber of Commerce for the purchase of CCTV equipment.
Carried
9. Unfinished Business
10. Accounts
10.1 To approve accounts
Resolution No: 2023-0401
Moved By: David Moriaux
Seconded By: Corinna Medwid
RESOLVED the accounts as follows be hereby approved for payment:
1. General Account Cheques No. 30716 to No. 30763 totaling $165,055.20 as listed on Schedule A.
2. Payroll Account Cheques No. 5362 to No. 5365 totaling $102,786.86 as listed on Schedule B.
3. Direct Deposit Payments totaling $94,952.22 as listed on Schedule C.
Carried
10.2 To adopt the August 2023 financial statements
Resolution No: 2023-0402
Moved By: David Moriaux
Seconded By: Corinna Medwid
RESOLVED the Financial Statements for the Eight Months Ending August 31st, 2023 be adopted as received.
Carried
10.3 To approve assessment alterations
Resolution No: 2023-0403
Moved By: Corinna Medwid
Seconded By: Duane Whyte
WHEREAS Section 326 of The Municipal Act provides that a municipality may impose supplementary taxes, and Subsections 300(6) and 300(6.1) provide that a municipality may cancel or reduce taxes, upon receipt of assessment alterations from Manitoba Assessment Services;
THEREFORE BE IT RESOLVED that the assessment alterations provided by Manitoba Assessment Services on September 5th and 15th, 2023 be made to the 2023 Property and Business Tax Rolls, with the resulting increases totaling $12,809.37 and the resulting reductions totaling $339.15.
Carried
11. By-Laws
11.1 Third Reading – 09/2023 Grant Bylaw
Resolution No: 2023-0404
Moved By: Corinna Medwid
Seconded By: Tanya Powell
RESOLVED that By-Law No. 09/2023 being a By-Law of the Town of Swan River to regulate the giving out of grants be read a third time and passed.
Don Bobick – yes
Tracy Boychuk – yes
Lance Jacobson – yes
Corinna Medwid – yes
David Moriaux – yes
Tanya Powell – yes
Duane Whyte – yes
Carried Unanimously
11.2 First Reading – 06/2023 – Unsightly Bylaw Amendments
Resolution No: 2023-0405
Moved By: Corinna Medwid
Seconded By: Tracy Boychuk
RESOLVED that By-Law No. 06/2023 being a By-Law of the Town of Swan River to amend the Unsightly Bylaw be read a first time.
Carried
11.3 First Reading – 08/2023 Parking Bylaw
Resolution No: 2023-0406
Moved By: Corinna Medwid
Seconded By: David Moriaux
RESOLVED that By-Law No. 08/2023 being a By-Law of the Town of Swan River to amend the Parking Bylaw be read a first time.
Carried
11.4 First Reading – 11/2023 Accommodation Tax
Resolution No: 2023-0407
Moved By: Tracy Boychuk
Seconded By: Tanya Powell
RESOLVED that By-Law No. 11/2023 being a By-Law of the Town of Swan River for the purposes of imposing a tax on accommodations be read a first time.
Carried
12. Notice of Motion
13. In Camera
Resolution No: 2023-0408
Moved By: Corinna Medwid
Seconded By: Don Bobick
RESOLVED that, pursuant to Section 152(3) of the Municipal Act, Council go into Committee and close the meeting to the public.
Personnel
Carried
14. Out of Camera
Resolution No: 2023-0409
Moved By: Corinna Medwid
Seconded By: Tracy Boychuk
RESOLVED that pursuant to Sections 152(4) of the Municipal Act this meeting be reopened to the public.
Carried
15. Items Arising out of Camera
16. Member Privilege
17. Adjournment
Resolution No: 2023-0410
Moved By: Corinna Medwid
Seconded By: Tracy Boychuk
RESOLVED that this regular meeting of Council now adjourn at 8:46pm.
Carried