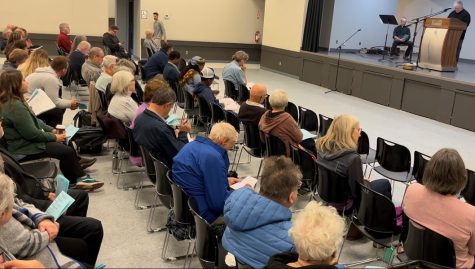 Submitted by: Andrew Gilkinson
The Churches of the Swan Valley hosted their annual Community worship service on Sunday, October 1, 2023.
Approximately 200 people attended the service to worship God together from various Christian traditions. Several churches participated including: St. James-Trinity Church, CBF Church, Temple Baptist Church, Cornerstone Baptist Church, Solid Rock Church, Seventh-Day Adventist Church, the United Church, the Pentecostal Tabernacle, the Covenant Church, and others. Pastor Byron Hardy shared a sermon from Philippians 2:1-13.
An offering was taken up for the CT Scanner that raised over $2000 toward the project. It was a good morning to praise God together in the community.