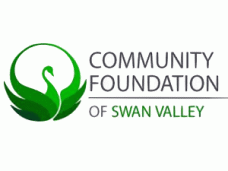 Submitted Story |
The Community Foundation of Swan Valley (CFSV) is pleased to announce that applications are now being accepted for the Fall 2023 granting period. The deadline to submit applications is Friday, October 20, 2023 at 5 p.m.
"As the overall endowment with CFSV continues to grow, the amount we are able to grant and support the community through all of the different types of funds also continues to grow.," said Henry Rasmussen, grant committee chair of CFSV. "With this growth, CFSV has been able to support some larger projects in the Valley from the granting allocation and we hope this can continue as the yearly payout from the funds increase".
The grant application has been simplified and community groups are encouraged to take this opportunity to consider and application with CFSV if your group has a project in the works. If your project is scheduled a year or two into the future, next spring or fall intakes may be a better time to apply.
Since its inception in 2005 to the end of 2023, CFSV will have provided $1,435,000 in supports to expand local programs, purchase equipment, assist with education and develop or rejuvenate infra-structure across the Valley. Projects must benefit primarily the people of the Swan Valley Community which includes the Town of Swan River and the Municipalities of Swan Valley West, Minitonas-Bowsman and Mountain. Grants are only
issued to charitable organizations registered with Canada Revenue Agency (CRA). Groups or organizations who do not have a charitable number can contact us for assistance.
For more information or to download a grant application
visit the CFSV website at www.cfsv.ca or
call Executive Director Donna Martin at 204·734·9129.
The CFSV office is located at 1500 Main St. East in the Chamber of Commerce building.