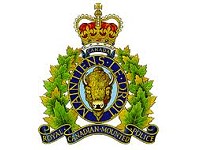 RCMP Media Release |
On September 30, 2023, at 5:00 pm, Swan River RCMP, along with the local fire department and EMS, responded to a report of a single-vehicle rollover on Highway 83, located approximately 19 kilometres south of Swan River.
Officers attended the scene and discovered that an SUV, with five occupants, was travelling northbound when it entered the ditch and rolled into a field.
The five occupants, two females (42, 26) and three males (37, 36, 25), who were not wearing seatbelts, were ejected from the vehicle and pronounced deceased on scene.
Speed is believed to be a factor in the collision.
"This is an absolute tragedy, another collision with multiple fatalities on our roads", said S/Sgt. Joe Duncan, Detachment Commander of the Swan River RCMP Detachment. "Our thoughts are with those communities and everyone who has lost a loved one."
Swan River RCMP, along with an RCMP Forensic Collision Reconstructionist, continue to investigate.