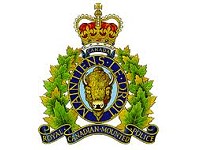 RCMP Media Release |
On September 24, 2023, at approximately 11:50 pm, RCMP responded to an assault and break-in at a residence on 7 Avenue North, in Swan River.
A male known to the resident, broke into his home, assaulted and threatened him, and stole a cellphone and bicycle.
The victim, a 45-year-old male, sustained minor injuries in the assault.
Officers immediately attended, but the suspect had fled. Patrols were made but the suspect was not located.
On September 25, 2023, at approximately 6:00 am, the suspect broke into the same residence a second time and began breaking items, including two televisions. He took a hammer from the home and fled the scene. A short time later he attended a business on Main Street in Swan River, armed with the hammer and began smashing two vehicles in the parking lot, and broke several windows of the business. An adult employee inside the business was injured by flying glass during the incident. She sustained minor injuries. There was an 8-year-old child inside at the time, but she was not physically injured.
The suspect was known to the employees.
At approximately 11:30 am, the suspect was located at residence in Swan River. He was arrested without incident.
Jeremy Gingras, 37, of Swan River has been charged with:
Breaking and Entering with Intent x2
Assault
Uttering Threats x2
Mischief x3
Theft of Bicycle
Theft
He was remanded into custody.