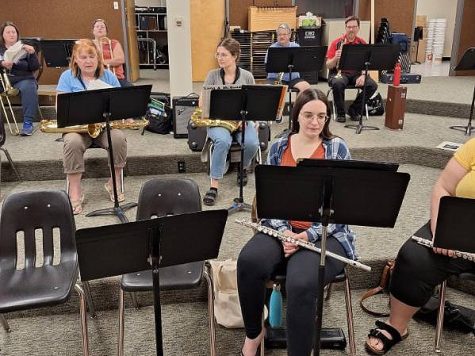 Submitted by: Jayne Leadbeater |
Once again, the Swan Valley Community Band had their Beginning Day the 3rd week in September 2023 which started their 30th year in operation (including the Covid19 Hiatus). Under the direction of the former Swan Valley School Division Music Director at many of its Schools, Julie Kooistra, who was also the founder, continues to lead this Musical Group.
Not only is it a chance to sharpen skills learned during everyone's academic years, it is a time of sociability, camaraderie and fun! Occasionally, there will be someone who desires to learn something new and is warmly welcomed. There is a mosaic of different lives that join in creating something everyone loves…Music. Our Band has almost 20 members who would certainly enjoy having new people added to our group. Any instrument is welcome! The level of acuity will not be a barrier to participating. Everyone will eagerly help the process of re-acquainting one with one's instrument.
We meet every Wednesday at 7:30 pm in the SVRSS Band Room from September to the first week in December, and the middle of January to the first week in May. We have two Concerts with one in December and one in May. On Canada Day we participate in the Picnic in the Park Celebrations at the Kinsmen Stage Concert. We do not fundraise! We are entirely supported by Membership Fees.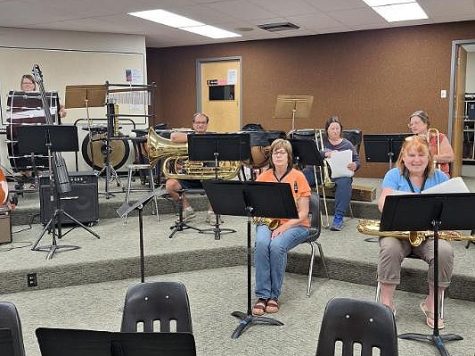 Our Community Band is waiting in anticipation to have you join them!
Julie Kooistra 204-734-5139/Jayne Leadbeater 204-734-4771