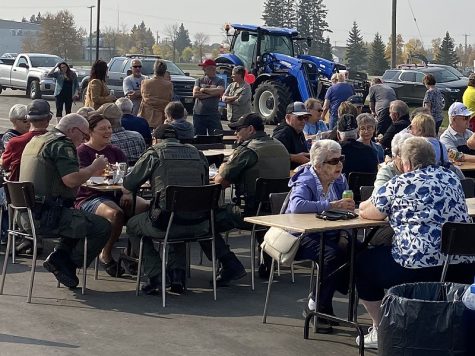 Submitted by: Kari Goethe |
The Swan Valley Co-op was a very busy location on Tuesday, Sept 19, 2023 for the Co-op Fuel Good Day! There were people filling up their gas tanks with fuel and many filled their stomachs with a Beef on a Bun lunch.
Thank you to the workplaces that placed pre-orders, those who came to sit down or drive through, and to those who purchased 50/50 tickets, your support is greatly appreciated.
The Swan River Curling Club is extremely grateful to the Swan Valley Co-op for selecting our club to profit from this awesome fundraising event! We look forward to completing some much needed updates and maintenance projects within our club in the near future!