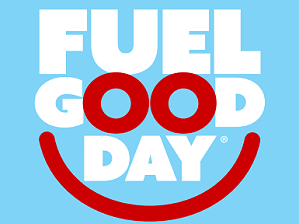 Submitted by:
Kari Goethe |
Swan Valley Co-op
Fuel Good Day
Swan River
Curling Club
Tues. September 19, 2023
Beef on a Bun Lunch $10
with Cookie, Chips & Drink
11:00 am – 1:30 pm
The Swan River Curling Club is very thankful to be chosen for the Co-op Fuel Good Day event happening on Tuesday, September 19, 2023. The Swan River Curling Club will receive 10 cents/litre of gas purchased that day as well as $1.00 for every Coffee or Big Cool sold.
A Beef on a Bun Lunch (plus cookie, chips and a drink) for $10 will be available as a sit down or drive through option from 11am – 1:30pm.
Pre-order forms and deliveries can also be arranged for larger orders.
Contact Kari Goethe kgoethe@svsd.ca for more info.
Empty your gas tanks and your stomachs and be ready to fill up at the Co-op Gas Bar on September 19th!