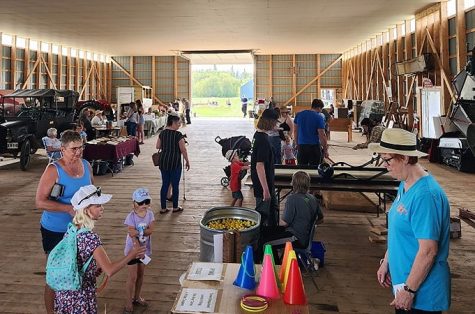 Submitted by: Candace Balbo |
Sunday, August 27, 2023 the Museum welcomed adults and children alike with free admission to our beautiful grounds and a day filled with things to see and do.
In addition to regular displays on view in the main buildings and pioneer village, the day also included live demonstrations of heritage skills and machines. The bakers served up fresh baked bread from the clay oven, while ice cream and other treats were available at several locations around the grounds.
The Gulash building was busy with Harvest Market vendors and the Kid's Zone games. And of course, the train was up and running, offering rides all afternoon.To complete the day, a delicious supper was served in the hall. Many thanks to all those who came out to enjoy the afternoon, and to all those volunteers and supporters who make this event and this museum possible.