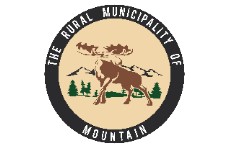 Minutes of the Regular Meeting of Council of the Rural Municipality of Mountain held Wednesday, July 12th, 2023 at the Rural Municipality of Mountain Council Chambers in Birch River, MB.

Members Present:
Reeve: Keith Behrmann
Councillors: Wilmer Malcolm, Nestor Rizok, Arnie Pedersen and Brad Wyatt.
Councillor Mosiondz was absent.
CAO Paige Wozny was present and acted as secretary.
Finance Officer Kim Paterson was also present.
1. Call to Order
The meeting was called to order at 10:08 a.m. by Reeve Keith Behrmann, quorum being present.
2. Adoption of Agenda
Resolution No: 2023/222
Moved By: Arnie Pedersen
Seconded By: Nestor Rizok
BE IT RESOLVED THAT the Agenda for the July 12th, 2023 Regular Meeting of Council be adopted as presented.
For: 4 Against:
CARRIED UNANIMOUSLY
Councillor Wyatt joined the meeting.
3. Matters Arising from Minutes
Resolution No: 2023/223
Moved By: Wilmer Malcolm
Seconded By: Arnie Pedersen
BE IT RESOLVED THAT the Minutes of the Regular Meeting of Council held June 28th, 2023 be adopted as presented, all requirements having been complied with.
For: 5 Against:
CARRIED UNANIMOUSLY
4. By-Laws & Policies
5. Financial
5.1 Financial Statements: Review
5.2 Birch River Pool Swimming Rates: Review Attendance at the End of Season
5.3 Overdue Accounts Receivable
Resolution No: 2023/224
Moved By: Brad Wyatt
Seconded By: Arnie Pedersen
BE IT RESOLVED THAT Council of the Rural Municipality of Mountain hereby apply to the Provincial Small Claims Court for payment of Invoice No. 20230015 in the amount of $1,097.62.
For: 5 Against:
CARRIED UNANIMOUSLY
5.4 Accounts Payable
Resolution No: 2023/225
Moved By: Wilmer Malcolm
Seconded By: Nestor Rizok
BE IT RESOLVED THAT Cheque Nos. 20230696 to 20230773 be approved for payment in the amount of $89,207.67, including Council Indemnities in the amount of $5,086.48 as per By-Law 03/22 and Direct Deposit Payroll in the amount of $11,282.16 as attached hereto as Schedule 'A';
AND FURTHER IT BE RESOLVED THAT the direct payment amount of $14,021.46 for Receiver General for June 2023 be hereby approved.
For: 5 Against:
CARRIED UNANIMOUSLY
6. Ward Reports & Work Orders
Resolution No: 2023/226
Moved By: Arnie Pedersen
Seconded By: Nestor Rizok
BE IT RESOLVED THAT Council of the Rural Municipality of Mountain hereby approve Work Orders #45/2023 to #47/2023 attached hereto.
For: 5 Against:
CARRIED UNANIMOUSLY
7. Delegations/Petitions
8. Meeting Attendance and Reports
9. General Business
9.1 Variance Order Application: Padley
Resolution No: 2023/227
Moved By: Wilmer Malcolm
Seconded By: Nestor Rizok
WHEREAS Council of the Rural Municipality of Mountain held a Public Hearing on July 12th, 2023 to hear the Zoning Variation Application #VAR02-2023 [Padley] for the property legally described as Lot 1, Block 5, Plan 186, Pine River, MB;
AND WHEREAS all presentations were heard and considered;
THEREFORE BE IT RESOLVED THAT the Zoning Variation Order #VAR02-2023 be denied as per Schedule 'A' attached hereto.
For: 5 Against:
CARRIED UNANIMOUSLY
9.2 Request to Purchase
Resolution No: 2023/228
Moved By: Wilmer Malcolm
Seconded By: Arnie Pedersen
BE IT RESOLVED THAT Council of the Rural Municipality of Mountain hereby accept the offer to purchase of Lots 11-15, Plan 1057; in Birch River, MB [Roll#300619.000, 300620.000 & 300621.000] from M. Mckenzie in the amount of the reserve bid;
AND THAT the transfer be subject to the following conditions:
The Rural Municipality of Mountain is under no obligation to provide access to such parcels, now or upon future request;
The parcel is sold in the as is where is condition.
For: 5 Against:
CARRIED UNANIMOUSLY
9.3 Drainage Licences
Resolution No: 2023/229
Moved By: Arnie Pedersen
Seconded By: Wilmer Malcolm
BE IT RESOLVED THAT Council of the Rural Municipality of Mountain hereby approve the Application for Licence to Construct Water Control Works for the Project Named: Road 238N Ditch Cleanout;
AND THAT the CAO be authorized to submit such an application through the Water Licencing Portal.
For: 5 Against:
CARRIED UNANIMOUSLY
9.4 2023 Gravel Program: Cancel Mafeking Gravel, LUD Contracted Timeline Not Met
9.5 Gravel Program: Crush Stockpile for Mountain North
9.6 Sign Order
TABLED
9.7 Northern Neighbors Senior Citizen's Club: Occupants Responsible for Operation and Maintenance
10. Communications
10.1 LUD of Mafeking Minutes: Review
10.2 Request for Donations – Historical Museum
Resolution No: 2023/230
Moved By: Arnie Pedersen
Seconded By: Nestor Rizok
BE IT RESOLVED THAT Council of the Rural Municipality of Mountain hereby approve the donation to the Birch River Historical Display of $50.00 from the RM of Mountain and $50.00 from the LUD of Birch River.
For: 5 Against:
CARRIED UNANIMOUSLY
11. Adjournment
Resolution No: 2023/231
Moved By: Arnie Pedersen
Seconded By: Nestor Rizok
BE IT RESOLVED THAT the Regular Meeting of Council of the Rural Municipality of Mountain be adjourned to meet again on July 26th, 2023.
Meeting adjourned at 11:35 a.m.
For: 5 Against:
CARRIED UNANIMOUSLY