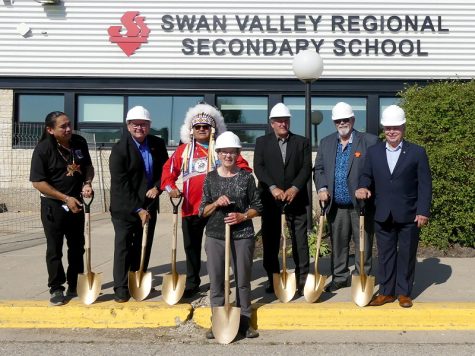 ValleyBiz Story |
Construction is underway on a $15-million multi-purpose room and performing arts addition at Swan Valley Regional Secondary School. The addition will accommodate band, theatre, drama, music and cultural performing arts programming.
Click play below to see a walk through of the plans for the new addition.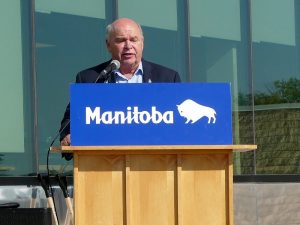 On August 1, 2023, Rick Wowchuk, MLA for Swan River welcomed guests and acknowledged that we were gathered on Treaty 4 Territory, "we respect the spirit and intent of treaties and treaty making and remain committed to working in partnership with First Nations, Inuit, and Métis people in the spirit of truth reconciliation and collaboration," he said.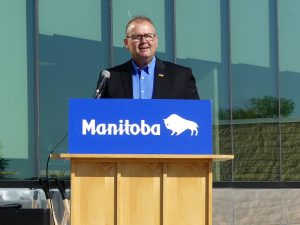 "The academic, social, and emotional effects of performing arts education are overwhelmingly positive and allow students to better understand and engage with others," said Education and Early Childhood Learning Minister Wayne Ewasko. "This new space at Swan Valley Regional Secondary School will give students the opportunity to express themselves in new ways and help build their future success."
The project is a result of a co-operative spirit and years of open communication between the Manitoba government, the school division, First Nations, Swan Valley Regional Secondary School, and community members.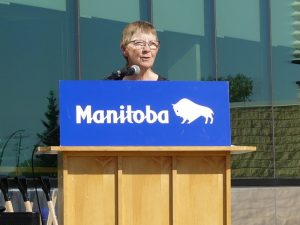 "This will become a project of possibilities." said Kathy Highmoor, board chair, Swan Valley School Division. "The hope of the board is that this project will be used by all cultures as we journey toward reconciliation. As well, the project holds endless creative arts and drama possibilities that will enliven curriculum and expand options for students who are developing into tomorrow's leaders."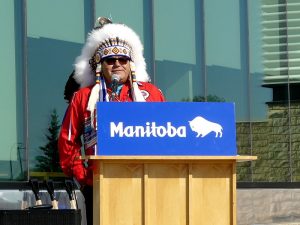 "I think about the future, that is the most important thing in our history now-a-days; to get together, live together, be happy, and build a place for our kids," said Chief Elwood Zastre of Wuskwi Sipihk First Nation. "We have to make Swan River a bigger place for all our people here – everybody."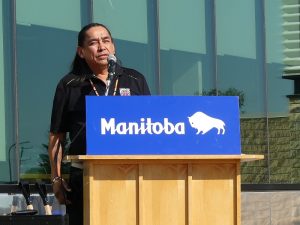 Speaking of reconciliation and economic development, Chief Nelson Genaille of Sapotaweyak Cree Nation said, "I always think about moving forward, not moving back. That is what we need to do with this big event; … make it grow, make it live, make it well, so we can all move along together in life."
Each of the speakers, in their own way, acknowledged that the project has a farther reaching impact than just the construction of the new physical space.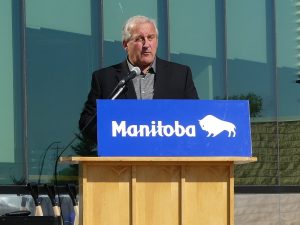 "It's about brining communities together to celebrate our differences and join forces on our similarities to make a stronger, vibrant region, so our young people can continue to live and work in this area," said Cam Mateika, Superintendent of the Swan Valley School Division.
"Once the sod is turned, there is no turning back," said Highmoore. "We go forward together to create possibilities, to strengthen relationships, to build a new path forward."