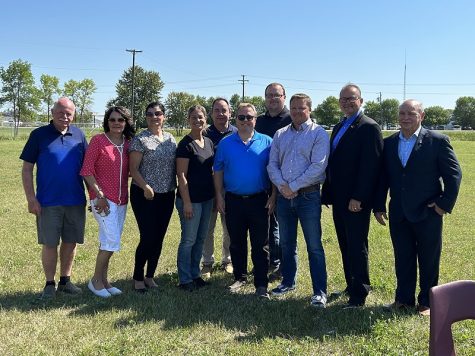 Government of Manitoba Media Release |
The Manitoba government is providing up to $50 million in funding from the Arts, Culture and Sport in Community Fund to 545 community projects to increase access to high quality arts, culture and sport programming and facilities across Manitoba, Premier Heather Stefanson and Sport, Culture and Heritage Minister Obby Khan announced today.
"Investing in the spaces that Manitobans and their families use and enjoy is how we build stronger communities," said Stefanson. "This historic investment will have a lasting impact for generations, creating a positive contribution that supports the health and well-being of our communities, while continuing to make Manitoba a prosperous place to live."
The Arts, Culture and Sport in Community (ACSC) Fund supports the development and renewal of spaces and facilities needed for arts, culture and amateur sport programming and activity and enhances Manitobans' opportunities to access quality programming in their own communities.
"These spaces are where families gather, relationships are built, and communities flourish," said Khan. "The ACSC Fund allows communities to focus on the priorities they know will make a difference for years to come, and our government is proud to support."
The Large Capital Grants Program funded 42 projects worth $34.6 million including the Town of Swan River, which received over $3 million to build a new recreation facility and arena. This program aims improve the quality, accessibility and availability of local facilities that support arts, culture and amateur sport activities and programs.
Swan Valley Received the Following Grants:
Town of Swan River, Swan Valley Arena and Recreation Facility, $3,163,000.00
Swan River Valley Agricultural Society, Metal Wheel Chair Ramp, $25,000.00
Swan Valley Cheetahs Gymnastics Club, Roof and Facility Upgrade Project, $35,000.00
Thunder Hill Ski Club Inc., Elevating Access: A Magic Carpet Lift for All Ages and Abilities, $132,596.63
North-West Regional Library – Swan River Shelving, $14,284.48
"The Town of Swan River is very thankful to the Manitoba government to receive funding through the Arts, Culture, and Sport in Community program," said Mayor Lance Jacobson, Town of Swan River. "An ice rink is the heart of most Canadian small communities and I would like to thank our local Legacy Committee Inc. for working alongside the Town of Swan River to find funding for this very important project. This project is impossible without partners and we are very pleased to be able to see our arena project take the next step to completion."
The Small Capital Grants and Special Initiatives Program funded 344 projects worth $14.7 million including the Filipino Seniors Group of Winnipeg Inc., which received $25,000 to transform its seniors hall by updating the facility to increase functionality, safety and energy efficiency.
"We are incredibly grateful for the $25,000 support from the Arts, Culture and Sport in Community Fund," said Aida Champagne, project co-ordinator, Filipino Seniors Group. "This gives us the green light for us to start revitalizing the Filipino Seniors Hall, making it more accessible, comfortable and eco-friendly. It's an exciting beginning, and knowing there's more work to be done to fully transform our community hub."
The Small Capital Grants and Special Initiatives Program supports initiatives such as organizational development opportunities, training, technology, volunteer and equipment development, and those opportunities that will increase participation and engagement in arts, culture or sport programming. This program funded CurlManitoba, which received $25,000 for the development of a skills-focused youth advanced curling program.
"We are thrilled to receive this grant to support the skill development of 24 athletes through our new Youth Advanced Program," said Jill Officer, high performance manager, CurlManitoba. "This will allow us to ensure that these athletes get the proper training both on and off the ice, with qualified coaches and the use of technology to improve and refine various skills needed for curling, so they can move up to the CurlManitoba Youth High Performance Program."
A total of 545 projects worth $50 million that celebrate community, creativity and innovation in local arts, culture and sports were awarded funds through March, April, May and June intakes. The minister noted that 942 projects have received support through the $100-million ACSC Fund since it was launched in July 2022.