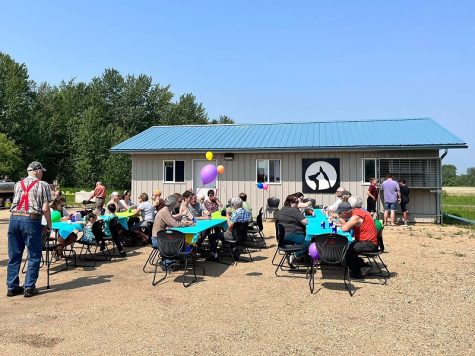 Submitted by: Stephanie Wigley
The Grand Opening of the Swan Valley Animal Protection League's (SVAPL) new shelter building was held on June 17, 2023. It started out with a ribbon cutting ceremony where we had both Dave Theunissen and Audrey Sercombe do the ribbon cutting. Both of these individuals have been monumental in getting SVAPL to where it is now.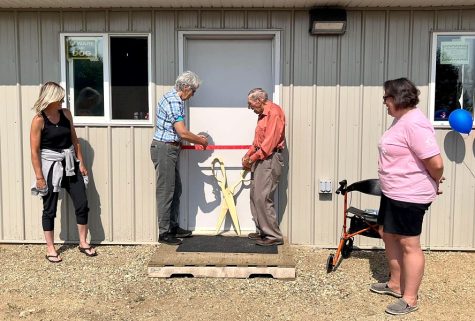 After the ribbon cutting the bbq events took place. We had hot dogs, chili dogs, cold drinks and cake. Hot dogs, chili and fixin's were all generously sponsored by HLS Services, and Howie, Jodi and Bryce did all the cooking.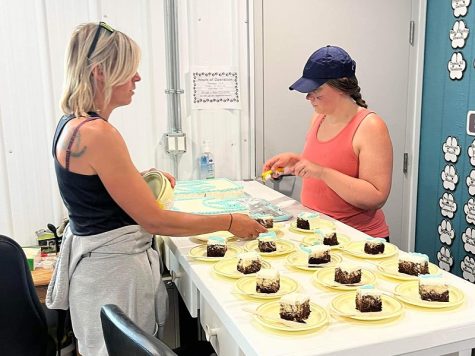 Shannon provided us with some face painting for the kids. Holly with CV Designs was on site selling the new merchandise that she has come up with in support of SVAPL.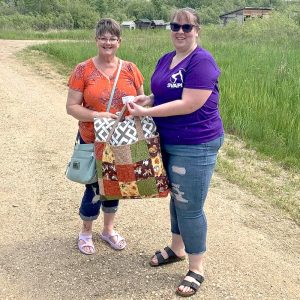 We had door prizes and 50/50 running.
Donna-Jean and Janie were wonderful with providing us a beautiful door prize of a stained-glass piece and a tote with pillow.
We had approximately 150 community members come out to our event. The weather held out and it was a beautiful sunny 27-degree day.
Our cats at the facility were loving all the attention and treats attendees were providing. Overall, it was a great day!
SVAPL wouldn't be what it is today without all of the support from our Raise the Rescue Sponsors, the hard work of all our members and volunteers, the Shelter Manager Lisa who keeps us going and the community for all the additional support in showing up to events like this.
Thank you to all who attended and supported the Grand Opening.