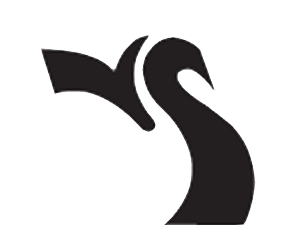 Swan Valley
School Division
Executive Summary of the
April 24, 2023
Board Meeting
Submitted by:
Cameron Mateika,
Superintendent/CEO

1. The board was made aware of the Winnipeg Ballet performance on April 26th at the SVRSS.
2. Heyes will now be a K-5 school. The grade six class will be moved to Ecole, where all the Swan River Grade 6 students will attend. Lori Atkinson will be moving with the grade.
3. The Presence and Engagement teacher has been hired. Shannon Fullerton will be leading this effort to reach out to parents of students in the K-3 area and improve attendance.
4. Lana Sagert was successful in a grant application for $100,000 from Microsoft. The money will be used to replace the Visual Communication and Information Technology computers. This will enable students in their sound and video production courses.
5. NITT has started a new cohort of Carpentry students who will complete their course in March 2024.
6. Congratulations to Trae Bateman (Electrical) and Nolan Mangin (Outdoor Power) in their silver medals achieved at the Manitoba Skills Competition. Thanks to the teachers who organized the day and to all students who participated.
7. A meeting was held with Darwin McFarlane who is the Senior Years Technology Education Coordinator. The SEEEF grant application was discussed in relation to the Growcer project.
8. Chief Cadmus Delorme will be presenting an all-day All Employee PD session on Oct 3rd. 9. The Division will have 3 people take the "Train The Trainer course" in the area of non-violent crisis intervention.
___________________
Minutes of the regular meeting of the Board of Trustees held in the Division Office Board Room on April 24, 2023, commencing at 7:00 p.m. (unapproved)
Board Vice Chair: Land Acknowledgement
We acknowledge that we are on First Nation Land, Turtle Island, inhabited by First Nations from time immemorial.
For thousands of years, First Nations People – The Cree, Anihsinapek, Nakota Nations – walked and lived on this land and knew it to be the centre of their lives and spirituality.
We acknowledge this to be the Homeland of the Dakota and Metis People.
We acknowledge that today, these lands continue to be the shared Territory of many diverse peoples from near and far and we are now all bound together by Treaty 4.
The Land Acknowledgement was written by Elder, Theodore Fontaine who recently passed. It is with his teachings and those of elders and survivors that we respect and honour the Treaties that were made on all territories, we acknowledge the harms and mistakes of the past, and we are committed to move forward in partnership with Indigenous Nations in the spirit of reconciliation and collaboration.
The following were present:
Trustees:
T. Mendel
A. Fuchs
G. Wowchuk
D. Burghart
V. Rooks
V. Zastre (Remote)
Superintendent: C. Mateika
Secretary-Treasurer: B. Rausch
Absent: K. Highmoor
Additions to the Agenda:
By Board consensus, the following additions to the Agenda were approved:
8.2.7 SVRSS Growcer Project
16.2.3 Superintendent/CEO Evaluation
16.2.4 Board Evaluation
Resolutions:
R1 A. Fuchs, D. Burghart:
THAT the Minutes of the regular meeting of April 10, 2023, be adopted.
CARRIED
R2 V. Rooks, D. Burghart:
THAT as per item 8.2, the Report of Capital Disbursements be received, and the invoices outlined be approved for payment.
CARRIED
R3 A, Fuchs, D. Burghart:
THAT the Board move to In-Camera.
CARRIED
R4 T. Mendel, V. Rooks:
THAT the Board move out of In-Camera.
CARRIED
R5 V. Zastre, V. Rooks:
THAT the Staffing Report of the Superintendent/CEO, 7.2 and 16.2.1, be ratified.
CARRIED
R6 T. Mendel. V. Zastre:
THAT we do now adjourn at 8:42 p.m. CARRIED