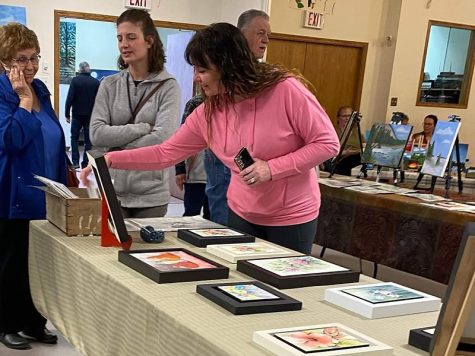 Submitted by: Renate Wille |
The Little Woody Baptist Church Art Show took place on May 6, 2023 at 1:00 pm.
It was a beautiful event with nice weather and a lot of people enjoying the Art and coffee time.
Exhibitors were:
Naomi Nemez, Barb Labbe, Suzanne May, Wilma Barkman, Julie Kooistra, Candace Balbo, Melanie Bird, Peyton Corder, Ryan Nemez, Lois Borland, Melodie Hunt, Karen Kennedy, Pauline Braun, Katharina Brown, Renate Wille. Barb Filuk, Katie Bettcher, Anita Stewart, and Maureen Bowles were unable to participate.
We certainly hope that this Art Show will continue to be a favourite annual event.