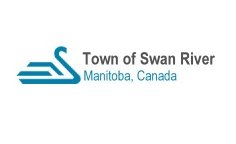 The Council of the Town of Swan River met on Tuesday, April 11, 2023 at 7:30 pm in the Town Council Chambers with Mayor Jacobson presiding along with Deputy Mayor Moriaux, and Councillors Boychuk, Powell, Bobick, Medwid, and Whyte.
Absent with Permission:
Also Present:
CAO D. Poole, CFO T. Gnida, Public Works Dir D. Harvey, Fire Chief D. Fedorchuk
Delegation Attendees:
Media: Jeremy Bergen, Star and Times
1. Call meeting to order
Mayor Jacobson called the meeting to order at 7:30 pm.
2. Adoption of the Agenda
Resolution No: 2023-0137
Moved By: Tracy Boychuk
Seconded By: Corinna Medwid
RESOLVED that the agenda for the April 11th, 2023 regular meeting of Council be adopted.
Carried
3. Confirmation of the minutes
Resolution No: 2023-0138
Moved By: Don Bobick
Seconded By: Tanya Powell
RESOLVED the minutes of the March 21, 2023 regular council meeting and the March 28, 2023 Special Meeting be approved.
Carried
4. Reception of Delegations and Hearings
5. Reception of Petitions
6. Communications
6.1 Municipal Operating Grant
Resolution No: 2023-0139
Moved By: Tracy Boychuk
Seconded By: Tanya Powell
RESOLVED the Town of Swan River accept the letter dated March 20, 2023 from Andrew Smith, Minister of Municipal Relations, regarding the 2023 Municipal Operating Grant.
Carried
6.2 Letter from AMM re Canoe Rebate
Resolution No: 2023-0140
Moved By: Tracy Boychuk
Seconded By: Corinna Medwid
RESOLVED that the letter from the Association of Manitoba Municipalities dated March 13, 2023 regarding CANOE Rebate be received.
Carried
6.3 Letter from Honourable Audrey Gordon
Resolution No: 2023-0141
Moved By: Corinna Medwid
Seconded By: Duane Whyte
RESOLVED that the letter dated March 23, 2023 from Honourable Audrey Gordon, Minister of Health, regarding an installation status update for the Computed Topography scanner at the Swan Valley Health Centre be received.
Carried
6.4 Public Safety Canada letter re RCMP retroactive costs
Resolution No: 2023-0142
Moved By: Corinna Medwid
Seconded By: Tanya Powell
RESOLVED that the letter from Public Safety Canada dated March 29, 2023 regarding payment of RCMP prior years retroactive costs be received.
Carried
6.5 RCMP retroactive pay raise
Resolution No: 2023-0143
Moved By: Corinna Medwid
Seconded By: Tracy Boychuk
RESOLVED the Royal Canadian Mounted Police email dated March 30, invoice dated March 31, and NPF April 1, 2017 to March 31, 2021 Retroactive Pay Raise Calculation be received.
Carried
6.6 Letter from Municipal Relations re MDTP final grant
Resolution No: 2023-0144
Moved By: Tracy Boychuk
Seconded By: Tanya Powell
RESOLVED that the letter dated March 31, 2023 from the Minister of Municipal Relations regarding the Mobility Disadvantaged Transportation Program final operating grant for 2022 be received.
Carried
6.7 Email from Western Financial Group re AMM General Insurance Program
Resolution No: 2023-0145
Moved By: Corinna Medwid
Seconded By: Tanya Powell
RESOLVED that the email from Western Financial Group Insurance Solutions dated March 30th, 2023 regarding the Association of Manitoba Municipalities General Insurance Program be received.
Carried
6.8 Manitoba Public Safety Communication Service (PSCS) Update
Resolution No: 2023-0146
Moved By: Tracy Boychuk
Seconded By: Corinna Medwid
RESOLVED that the Manitoba Public Safety Communication Service (PSCS) Update dated April 6, 2023 be received.
Carried
7. Reports of Committees
7.1 Director of Public Works Report
Resolution No: 2023-0147
Moved By: Don Bobick
Seconded By: Corinna Medwid
RESOLVED the Director of Public Works report be received.
Carried
7.2 Protective Services Report – 2023 March
Resolution No: 2023-0148
Moved By: Duane Whyte
Seconded By: Corinna Medwid
RESOLVED that the Protective Services report for March 2023 be received.
Carried
7.3 Handivan Report
Resolution No: 2023-0149
Moved By: Tracy Boychuk
Seconded By: Don Bobick
RESOLVED the March 2023 Swan River Handi-Transit Van Report be received.
Carried
7.4 Council and CAO Reports
8. New Business
8.1 SVSFE – Annual Fish Supper Fundraiser – Grant for Tables Chairs
Resolution No: 2023-0150
Moved By: Duane Whyte
Seconded By: Tracy Boychuk
RESOLVED the Town of Swan River donate the use of tables and chairs to the Swan Valley Sport Fishing Enhancement Inc for the May 6, 2023 Annual Fish Supper and Fundraiser.
Carried
8.2 Kal Tire- Donation Request
Resolution No: 2023-0151
Moved By: Duane Whyte
Seconded By: Tracy Boychuk
RESOLVED the Town of Swan River donate the use of tables and chairs to Kal Tire for the June 16th, 2023 annual fundraising BBQ event.
Carried
8.3 Local 851 – Collective Bargaining Agreement
Resolution No: 2023-0152
Moved By: Don Bobick
Seconded By: Duane Whyte
RESOLVED that Mayor Lance Jacobson and Chief Administrative Officer Derek Poole be authorized to sign the Collective Bargaining Agreement with CUPE Local 851.
Carried
8.4 Prioritizing Municipal Input in Future RCMP Contract Policing Decisions
Resolution No: 2023-0153
Moved By: Tracy Boychuk
Seconded By: David Moriaux
WHEREAS, The Government of Canada has made the decision in Budget 2023 to make municipalities responsible for all retroactive costs stemming from the latest RCMP collective bargaining agreement; and
WHEREAS, These extraordinary one-time costs, which in some jurisdictions amount to millions of dollars, will cause significant hardship for communities and residents across the country, and were negotiated without meaningful consultation or a seat at the table for the municipalities responsible for paying the bill; and
WHEREAS, Municipal governments are already paying a growing share of policing costs, but unlike other orders of government, cannot run deficits to spread out the impact of these extraordinary one-time sums, and have limited revenue tools; and
WHEREAS, Local governments will now be forced to make difficult decisions that will impact residents, such as cutting essential services, reducing policing levels, raising property taxes significantly, and/or cancelling work on local infrastructure, at a time when Canadians' concerns about community safety and the cost of living are already rising; and
WHEREAS, Going forward, it is critical that municipalities be proactively engaged in any forthcoming processes related to contract policing to prevent this occurring again; therefore be it
RESOLVED, That the Town of Swan River joins the Federation of Canadian Municipalities in calling on the federal government to commit to ensuring that local governments are meaningfully consulted, fully informed, and at the table on issues related to policing costs given the municipal role in keeping our communities safe; and be it further
RESOLVED, That the Town of Swan River conveys this support in writing to local Members of Parliament.
Carried
8.5 RCMP Contract – Retro pay – Press Release
Resolution No: 2023-0154
Moved By: Tracy Boychuk
Seconded By: Corinna Medwid
RESOLVED that the press release regarding RCMP Retroactive Salary Costs be approved and released.
Carried
8.6 Swan Valley Legacy Committee – Support
Resolution No: 2023-0155
Moved By: Corinna Medwid
Seconded By: Tracy Boychuk
WHEREAS a group of community individuals have committed to pursue the option of a new community facility focusing on arena services;
AND WHEREAS this committed community group has formally organized into what shall be known as the Swan Valley Legacy Committee;
AND WHEREAS the Swan Valley Legacy Committee intends to select a site on Town property which requires authorization from the Town of Swan River in order to achieve provincial program funding;
THEREFORE BE IT RESOLVED the Swan Valley Legacy Committee, which is a tenant, for the purpose of building a new community facility focusing on arena services on the Town of Swan River property located at 1424 1st St. N / 221 9th Ave N; of which we attest that we expect the organization to continue as a tenant for this purpose for a period of at least five years from the expected completion date of the project indicated, is making application to Manitoba Sport, Culture and Heritage for a grant under the Arts, Culture and Sport in Community program for an amount of up to $5 million for the purpose of building a new community facility focusing on arena services;
AND BE IT FURTHER RESOLVED that we, the Town of Swan River hereby concur with, and give consent to, the work proposal contained in the application. We recognize the full financial implications from development of the project and acknowledge that the Arts, Culture and Sport in Community Program will not be responsible for any further financial assistance other than the grant applied for.
Carried
8.7 Swan Valley Library Board – Advance Funds
Resolution No: 2023-0156
Moved By: Tanya Powell
Seconded By: Don Bobick
BE IT RESOLVED the Town of Swan River advance funds in the amount of $20,000.00 to the Northwest Regional Library Board.
BE IT FURTHER RESOLVED that the funds be paid in two separate payments of $10,000.00 each for the current and next payroll expenditures.
Carried
9. Unfinished Business
10. Accounts
10.1 To approve accounts
Resolution No: 2023-0157
Moved By: Corinna Medwid
Seconded By: Tanya Powell
RESOLVED the accounts as follows be hereby approved for payment:
1. General Account Cheques No. 30080 to No. 30154 totaling $139,314.73 as listed on Schedule A.
Cheque No. 30099 voided due to incorrect payee – replaced by Cheque No. 30117.
Cheque No. 30105 voided due to request for grant rescinded.
2. Payroll Account Cheques No. 5292 to No. 5297 totaling $10,051.48 as listed on Schedule B.
3. Payroll Account Cheques No. 5298 to No. 5305 totaling $103,119.12 as listed on Schedule C.
4. Direct Deposit Payments totaling $755.00 as listed on Schedule D.
5. Direct Deposit Payments totaling $17,615.07 as listed on Schedule E.
Carried
11. By-Laws
12. Notice of Motion
13. In Camera
Resolution No: 2023-0158
Moved By: Corinna Medwid
Seconded By: Tracy Boychuk
RESOLVED that, pursuant to Section 152(3) of the Municipal Act, Council go into Committee and close the meeting to the public. Items to be discussed:
– Personnel
Carried
14. Out of Camera
Resolution No: 2023-0159
Moved By: Don Bobick
Seconded By: Tracy Boychuk
RESOLVED that pursuant to Sections 152(4) of the Municipal Act this meeting be reopened to the public.
Carried
15. Items Arising out of Camera
16. Adjournment
Resolution No: 2023-0160
Moved By: Tracy Boychuk
Seconded By: Tanya Powell
RESOLVED that this regular meeting of Council now adjourn at 10:01 pm.
Carried