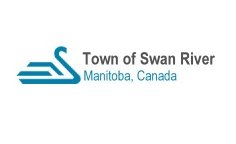 The Council of the Town of Swan River met on Tuesday, March 28, at 6:00pm in the Town Council Chambers with Mayor Lance Jacobson presiding along with Deputy Mayor Moriaux and Councillors Bobick, Boychuk, Medwid, Powell, and Whyte.
Absent with Permission:
Also Present: CAO D. Poole, CFO T. Gnida, PW Dir. D. Harvey, Fire Chief D. Fedorchuk, Director of Recreation B. Fedorchuk
1. Meeting Called To Order
Mayor Jacobson called the meeting to order at 6:00 pm.
2. Adoption of Agenda
Resolution No: SP2023-0134
Moved By: Duane Whyte
Seconded By: Tanya Powell
RESOLVED that the amended agenda for the March 28, 2023 special meeting of Council be adopted.
Carried
3. General Business
3.1 Open Council Forum- Arena
4. Recreation
4.1 ARENA – Retrofit
Moved By: Corinna Medwid
Seconded By: Don Bobick
WHEREAS the Centennial Area is a central gathering point for people of all ages to play, watch and learn various ice based recreation activities like hockey, public skating, figure skating, etc. It is also home to a MJHL Team, Minor Hockey teams of all age groups, High School Hockey and hockey training clinics all hosting numerous games and tournaments providing endless entertainment to Valley Residents.
AND WHEREAS the rink slab suffered an ice floor failure in the 2018-2019 season prompting the installation of a temporary ice floor. This temporary floor is reaching its predicted life end period and the rink slab continues to shift causing the ice surface to crack, risking immediate shutdown of the ice surface due to safety issues.
THEREFORE BE IT RESOLVED that the Town of Swan River, upon approval from the Manitoba Municipal Board regarding Borrowing By-Law 1/2023 enter into a construction contract with Johnson Controls Inc. to proceed with only the floor slab replacement portion of the Arena Retrofit,
BE IT FURTHER RESOLVED the Town of Swan River, enter into a value engineering process with Johnson Controls Inc. to determine additional, if any, scope items for the remainder of the tendered items that shall be included in the renovation project.
Don Bobick – no
Tracy Boychuk – no
Lance Jacobson – no
Corinna Medwid – no
David Moriaux – yes
Tanya Powell – no
Duane Whyte – no
Defeated
4.2 Local Committee Formation / Recognition
Resolution No: SP2023-0135
Moved By: Corinna Medwid
Seconded By: Tanya Powell
WHEREAS the Centennial Area is a central gathering point for people of all ages to play, watch and learn various ice based recreation activities. It is home to the Swan Valley Stampeders MJHL Team, Swan Valley Stampeder Minor Hockey program, SVRSS Tigers High School Hockey team, Parkland Rangers AAA U15 & U18 teams all of which provide endless entertainment to Valley Residents,
THEREFORE BE IT RESOLVED The Town of Swan River recognize and support the local community group to proceed with securing partners, fundraising and developing a plan for a new arena.
Carried
5. Adjournment
Resolution No: SP2023-0136
Moved By: Corinna Medwid
Seconded By: Tanya Powell
RESOLVED that this special meeting of Council now adjourn at 6:41 pm.
Carried