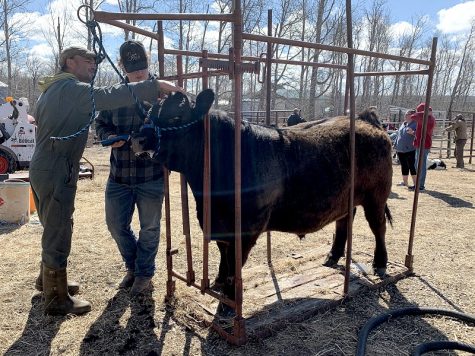 Pictured above: Dax Mullin gets direction on clipping his steer from Richard Hillmer.
Submitted by: Angela Mullin
The Minitonas 4H members are busy getting ready for the 69th Swan Valley Show & Sale. Members met at the Hillmers farm on Sunday April 30, 2023 to work together on grooming & clipping their projects.
The day was full of laughter, lessons on clipping & learning from senior members.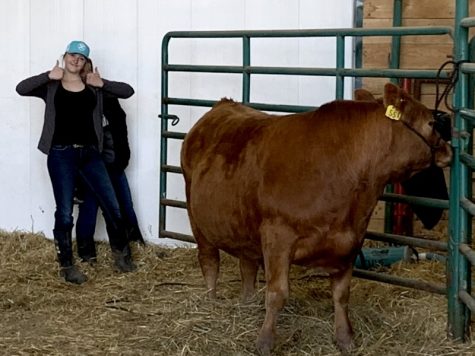 Pictured above: Jillian Hrycyk took the time to blow off her steer.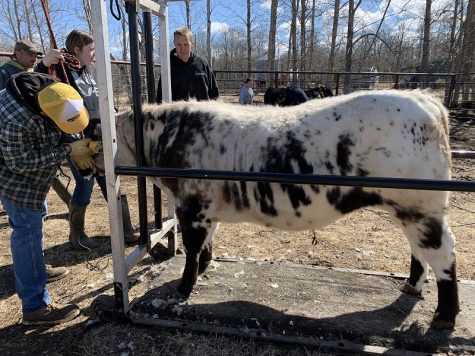 Pictured above: Nate Immerkar cleaned up his pretty speckled park steer with help from Alumni Savanna Hillmer
We enjoyed a potluck lunch with pulled pork from Benito Premium meats.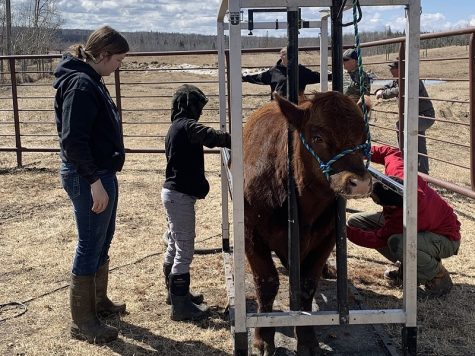 Pictured above: David Tokar clipped & cleaned his steer with the help of leader Immerkar.
The kids are getting excited about the Show & Sale on May 27, 2023. They have been working hard on planning the show, feeding & grooming their projects. Catalogues are ready & the members will be distributing them this week. Auction for the Steers will open at 9am on May 27, 2023 and close at 6pm on May 28, 2023. Register to bid on your favorite steer at www.yacauctions.ca