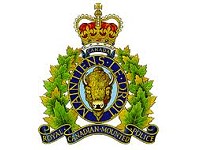 RCMP Media Release |
On April 30, 2023, at approximately 11:10 am, Swan River RCMP were dispatched to an armed robbery at a business in the 1200 block of Main Street in Swan River, Manitoba. Officers arrived on scene immediately, but the suspect had fled.
Investigation determined that a male had entered the business attempting to buy cigarettes, but did not have an accepted method of payment. The male left, then returned to the store with sharp shards of a broken CD, threatening the employee and demanding cigarettes and the keys to the employee's vehicle. When the suspect became aware police were coming, he fled the store without any items.
Officers were able to identify the suspect from video surveillance, and located him a short time later walking in the community. Frank Keewatin, 47, from Cote First Nation, Saskatchewan, was arrested and charged with Robbery with Other Offensive Weapon. He was remanded in custody, where he remains.
The employee was not physically injured.