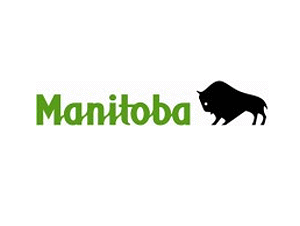 Government of Manitoba Media Release |
Funding Through the Criminal Property Forfeiture Program will Provide Surveillance Cameras to Promote Safety, Help Law Enforcement: Goertzen
The Manitoba government is investing $50,000 derived from the proceeds of crime to support community safety and crime prevention programs in Swan River, Justice Minister Kelvin Goertzen announced April 21, 2023.
"RCMP have indicated that surveillance cameras would be beneficial in improving safety in Swan River," said Goertzen. "Our government is pleased to provide this funding to Swan River toward the purchase of surveillance camera equipment, helping to strengthen the community's crime prevention efforts, including the work of its Citizens on Patrol Program."
The new surveillance equipment will assist RCMP to identify suspects, act as a deterrent, and preserve evidence to assist prosecutions, the minister noted.
"We thank the Manitoba government for this funding," said Mayor Lance Jacobson, Town of Swan River. "Our community will use the resources to procure equipment and set up a camera surveillance system in an effort to deter crime, provide further evidence to our local law enforcement teams, and protect our citizens and their properties."
"The Swan River RCMP are truly grateful for the Manitoba government's decision to support this crime prevention initiative," said Staff Sgt. Joe Duncan, Swan River RCMP. "Having access to a community surveillance program will provide the Town of Swan River with a tool to help increase crime prevention."
Since its inception in 2009, the Criminal Property Forfeiture Fund has distributed more than $24.5 million back to communities throughout the province. The program seizes and liquidates criminal assets, and redirects funding to projects and initiatives designed to protect Manitobans and enhance public safety. The funds are provided to organizations across Manitoba whose important initiatives continue to build community, prevent crime and invest in youth and support victims of crime.