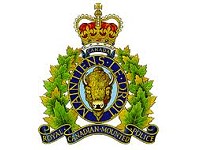 RCMP Media Release |
On April 7, 2023, at approximately 3:40 pm, Swan River RCMP responded to a report of a snowmobile collision on a groomed trail in Porcupine Provincial Forest, located approximately 35 kilometres from Birch River.
An 80-year-old male, from Minitonas, was travelling behind another snowmobile when he veered off the groomed trail and collided with a cluster of trees. The other snowmobile operator, who had observed that the 80-year-old male was no longer behind him, turned around and located him a short distance away with life-threatening injuries.
The injured male was taken to Provincial Road 365 where they met with EMS and RCMP. Medical assistance was provided to the 80-year-old male, however, he succumbed to his injuries.
Swan River RCMP continue to investigate.