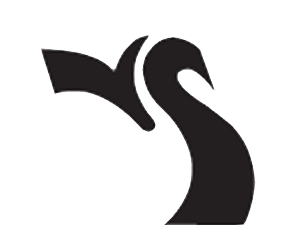 Swan Valley
School Division
Executive Summary of the
March 13, 2023
Board Meeting
Submitted by:
Cameron Mateika,
Superintendent/CEO

1. The board was made aware of the University of Winnipeg's Bachelor of Education Program to be delivered by Distance.
2. A presentation to the Easterville Chief and Council will take place to promote NITT's carpentry program beginning in April.
3. The Presence and Engagement Document will be discussed at the Administrators meeting with a plan to follow.
4. The staffing and hiring process for teachers was discussed. Term and permanent staff may apply for advertised positions. Transfers may also be needed to fill all school positions.
5. NITT is planning an ECE II Early Childhood course that will begin in the Fall. The program is a two year course.
6. The Band Booster Club is being re-activated to support band activities. This would allow for an online fundraiser.
7. SVSD will be making a presentation at the MSBA Conference on March 16th, 2023.
__________________________
Minutes of the regular meeting of the Board of Trustees held in the Division Office Board Room on March 13, 2023, commencing at 7:13 p.m.
The following were present:
Chair: K. Highmoor
Trustees:
T. Mendel, A. Fuchs, V. Rooks, G. Wowchuk, V. Zastre
D. Burghart (Arrived at 8:35 p.m., just prior to the start of the In-Camera session)
Superintendent: C. Mateika
Secretary-Treasurer: B. Rausch
Additions to the Agenda:
8.1.3 Expression of Interest (EOI) School-Based Child Care Centre Expansion
8.1.4 ESRSS Boiler Replacement RFP
8.2.1 SNC Lavalin Inc. Invoice – ESRSS Boiler
8.6 Promissory Note LTPS0620
16.3.2.2.3 PCA March 10 Letter – SVRSS MPR
Resolutions:
R1 T. Mendel, V. Rooks:
THAT the Minutes of the regular and special meeting of February 27, 2023, be adopted.
CARRIED
R2 V. Zastre, G. Wowchuk:
THAT as per item 8.2, the Report of Capital Disbursements be received, and the invoices outlined be approved for payment.
CARRIED
R3 V. Zastre, A. Fuchs:
THAT as per the Report of the Secretary-Treasurer, 8.3, general cheques numbering 58176 to 58255 and cheques 2939 to 2954, transfers (bank fees) and EFT's which includes general and payroll in the amount of $2,244,642.62, for the month ending January 31, 2023, be approved for payment.
CARRIED
R4 V. Rooks, T. Mendel:
THAT as per the Report of the Secretary-Treasurer, 8.6, the Promissory Note LTPS0619 of Forty Three Thousand Six Hundred Dollars ($43,600) for Division Project as listed on Schedule B, be approved.
CARRIED
R5 G. Wowchuk, V. Zastre:
THAT the Board move to In-Camera.
CARRIED
R6 A. Fuchs, V. Rooks:
THAT the Board move out of In-Camera.
CARRIED
R7 T. Mendel, V. Rooks:
THAT the Staffing Report of the Superintendent/CEO, 7.2 and 16.2.1, be ratified.
CARRIED
R8D. Burghart, V. Zastre:
THAT we do now adjourn at 10:08 p.m.
CARRIED