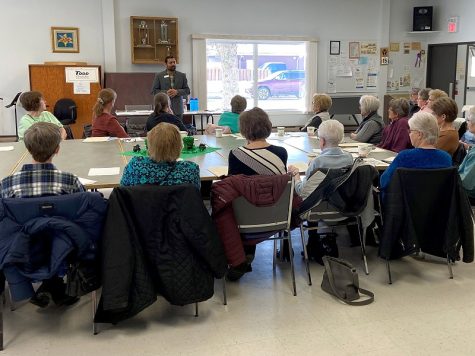 Submitted by: Services to Seniors
The Coffee and a Chat sessions held March 14 and 16, 2023 were attended by 54 people. Topics this month were understanding your Health Care Directives, and Fraud-how to recognize fraud.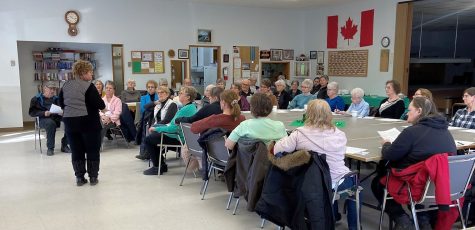 Deborah Shultz, Nurse Practitioner explained to us that a health care directive is for any person of any age. It is a document that states what a person's wishes are if they are unable to communicate to Health Professions. This document is for the living person and does not take the place of a legal will. The document designates a Health Care Proxy who should be someone with the same beliefs as you and can and will follow your wishes. They do not have to be a relative but should be a responsible adult who can also be a liaison between your family and the medical profession. You can access a Health Care Directive from the Government of Manitoba Website https://www.gov.mb.ca/health/documents/hcd.pdf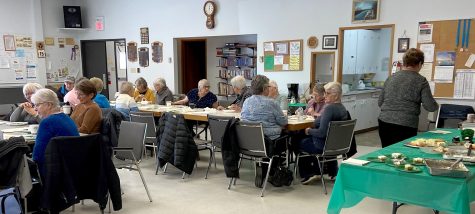 Parth Bhavsar General Manager at TD Canada Trust in Swan River gave a presentation on fraud.
Key moments are as follows:
– Keep your pin number protected, do not give it to anyone, even your family.
– Have a secondary authentication sent to your phone number or a text message. If someone is scamming your info and you receive a text message or a phone call to verify the authentication, do not say yes. Say no!
– Scammers can not touch investments or loans or line of credits, they can only scam bank accounts, saving accounts and credit cards.
– When making an e-transfer, make sure the person who you are sending money to has not changed their phone number or email address.
– No legitimate company or agency will ask you for a store card or prepaid visa for payment on an account.
– No legitimate company will call and claim your computer is infected with a virus.
– You never have to pay someone to receive a gift or prize or lottery winning, if it is a prize there will be no money transfer from you to receive it.
– To keep yourself and your information safe, shred old bills, statements or cards. Do not throw anything in the general garbage that may have your personal information on it.