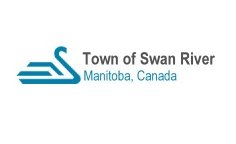 The Council of the Town of Swan River met on Tuesday, February 7th, 2023 at 7:30 pm in the Town Council Chambers with Mayor Jacobson presiding along with Deputy Mayor Moriaux, and Councillors Bobick, Medwid, Powell, and Whyte.
Councillor Boychuk was absent.
Also Present:
CAO D. Poole, CFO T. Gnida, Fire Chief D. Fedorchuk, Rec. Dir. Fedorchuk
Delegation Attendees:
Media: Jeremy Bergen, Star and Times
1. Call meeting to order
Mayor Jacobson called the meeting to order at 7:30 pm.
2. Adoption of the Agenda
Resolution No: 2023-0032
Moved By: Duane Whyte
Seconded By: Tanya Powell
RESOLVED that the agenda for the February 7, 2023 regular meeting of Council be adopted.
Carried
3. Confirmation of the minutes
Resolution No: 2023-0033
Moved By: Don Bobick
Seconded By: Corinna Medwid
RESOLVED the minutes of the January 17, 2023 regular council meeting be approved.
Carried
4. Reception of Delegations and Hearings
5. Reception of Petitions
6. Communications
6.1 2023 Emergency Measures Plan Approval
Resolution No: 2023-0034
Moved By: Don Bobick
Seconded By: Tanya Powell
RESOLVED the approval letter from the Province of Manitoba Regional Emergency Coordinator regarding the Town of Swan River 2023 Emergency Measures Plan be received.
Carried
6.2 RCMP Oct-Dec quarter invoice package
Resolution No: 2023-0035
Moved By: Duane Whyte
Seconded By: Corinna Medwid
RESOLVED the Royal Canadian Mounted Police email dated January 22, letter dated January 18, invoice dated January 23, and Contract Policing Monthly Year to Date Report dated December 31 be received.
Carried
6.3 Letter from Swan River & District Community Resource Council
Resolution No: 2023-0036
Moved By: Duane Whyte
Seconded By: Corinna Medwid
RESOLVED the letter from Swan River & District Community Resource Council Inc. dated January 12, 2023 be received.
Carried
6.4 To receive building permit applications
Resolution No: 2023-0037
Moved By: Duane Whyte
Seconded By: Corinna Medwid
RESOLVED that Building Permits 66/22 and 1/23 through 3/23 with a total estimated value of $8,220,122.00 be received.
Carried
6.5 Letter from Association for Community Living
Resolution No: 2023-0038
Moved By: Corinna Medwid
Seconded By: Tanya Powell
RESOLVED the letter dated January 26, 2023 from the Association for Community Living – Swan River Branch be received.
Carried
7. Reports of Committees
7.1 Protective Services Report – 2022 December
Resolution No: 2023-0039
Moved By: Don Bobick
Seconded By: Corinna Medwid
RESOLVED the Protective Services report for December 2022 be received.
Carried
7.2 Swan River Fire – 2022 Annual Report
Resolution No: 2023-0040
Moved By: Corinna Medwid
Seconded By: Don Bobick
RESOLVED the Swan River Fire Department's 2022 annual report be received.
Carried
7.3 Protective Services Report – 2023 January
Resolution No: 2023-0041
Moved By: Corinna Medwid
Seconded By: Tanya Powell
RESOLVED the Protective Services report for January 2023 be received.
Carried
7.4 Handi Transit Report
Resolution No: 2023-0042
Moved By: Corinna Medwid
Seconded By: Don Bobick
RESOLVED the December 2022 Swan River Handi-Transit Van Report be received.
Carried
7.5 Council and CAO Reports
8. New Business
8.1 North-West Regional Immigrant Services request
Resolution No: 2023-0043
Moved By: Duane Whyte
Seconded By: Corinna Medwid
WHEREAS North West Regional Immigrant Services Inc. is a service provided to newcomers to increase positive outcomes in terms of settlement in the Swan River Valley, and the Town of Swan River appreciates the work provided by this service and realizes that it is a key factor in the growth of our community;
THEREFORE BE IT RESOLVED the Town of Swan River accept the 2022 Annual Report submitted by North West Regional Immigrant Services Inc.
BE IT FURTHER RESOLVED the Town of Swan River approve a 2023 operating grant in the amount of $4,000.00 to North West Regional Immigrant Services Inc.
Carried
8.2 Criminal Forfeiture Grant
Resolution No: 2023-0044
Moved By: Don Bobick
Seconded By: Corinna Medwid
WHEREAS the Town of Swan River is experiencing higher than average crime rates, particularly in the Commercial Business sector;
AND WHEREAS the Criminal Property Forfeiture Fund is used to promote safer communities by investing in specialized equipment and training for law enforcement agencies;
THEREFORE BE IT RESOLVED the Town of Swan River accept sponsorship from the Swan River RCMP detachment who will submit an application to Manitoba Justice on our behalf in the amount $140,605.76 to purchase HIK Vision video cameras and equipment for a crime prevention community initiative focused on gathering intelligence to reduce crime within the Town of Swan River.
Carried
8.3 Proclaim Feb 19-25, 2023 as Community Foundation of Swan Valley Awareness Week
Resolution No: 2023-0045
Moved By: Corinna Medwid
Seconded By: Duane Whyte
WHEREAS the Community Foundation of Swan Valley is a charitable organization that is focused on the creation of permanent endowment funds;
AND WHEREAS the Community Foundation's goals include the promotion of philanthropy in the Swan Valley, sustaining permanently endowed funds, fulfilling community needs, and providing community leadership;
AND WHEREAS the Community Foundation promotes the development of children, youth and seniors' programs, promotes the arts, cultural and heritage activities, and promotes the enhancement of the environment;
AND WHEREAS the Community Foundation supports health, wellness, sports and recreation as well as other community activities and facilities;
AND WHEREAS the Community Foundation is a vehicle for donors to contribute their cash, trusts, bequests or real property to create permanent endowments that will build and improve our Swan Valley community;
THEREFORE, on behalf of the Town of Swan River, we do hereby proclaim February 19 to February 25, 2023 as Community Foundation of Swan Valley Awareness Week in Swan River.
Carried
9. Unfinished Business
10. Accounts
10.1 To approve accounts
Resolution No: 2023-0046
Moved By: David Moriaux
Seconded By: Corinna Medwid
RESOLVED the accounts as follows be hereby approved for payment:
1. General Account Cheques No. 29876 to No. 29924 totaling $641,097.44 as listed on Schedule A.
2. Payroll Account Cheques No. 5250 to No. 5257 totaling $95,702.00 as listed on Schedule B.
(Replaces Schedule B approved by resolution 2023-0017 for Cheques No. 5250 to No. 5256).
3. Payroll Account Cheques No. 5258 to No. 5265 totaling $102,552.07 as listed on Schedule C.
4. Direct Deposit Payments totaling $755.00 as listed on Schedule D.
5. Direct Deposit Payments totaling $120,079.87 as listed on Schedule E.
Carried
10.2 To adopt the December 2022 preliminary financial statements
Resolution No: 2023-0047
Moved By: Don Bobick
Seconded By: David Moriaux
RESOLVED the Preliminary Financial Statements for the Twelve Months Ending December 31st, 2022 be adopted as received.
Carried
10.3 To approve assessment alteration
Resolution No: 2023-0048
Moved By: Corinna Medwid
Seconded By: Duane Whyte
WHEREAS Section 326 of The Municipal Act provides that a municipality may impose supplementary taxes upon receipt of assessment alterations from Manitoba Assessment Services;
THEREFORE BE IT RESOLVED that the assessment alteration made by Manitoba Assessment Services on January 23rd, 2023 for the 2022 Taxation Year be made to the 2023 Property Tax Roll with the resulting increase amounting to $45.89.
Carried
11. By-Laws
12. Notice of Motion
13. In Camera
Resolution No: 2023-0049
Moved By: Corinna Medwid
Seconded By: Don Bobick
RESOLVED that, pursuant to Section 152(3) of the Municipal Act, Council go into Committee and close the meeting to the public. items to be disucussed:
PMJAC Committee Update
Personnel
Purchase Services
Carried
14. Out of Camera
Resolution No: 2023-0050
Moved By: Corinna Medwid
Seconded By: Tanya Powell
RESOLVED that pursuant to Sections 152(4) of the Municipal Act this meeting be reopened to the public.
Carried
15. Items Arising out of Camera
16. Adjournment
Resolution No: 2023-0051
Moved By: Corinna Medwid
Seconded By: David Moriaux
RESOLVED that this regular meeting of Council now adjourn at 9:25pm.
Carried