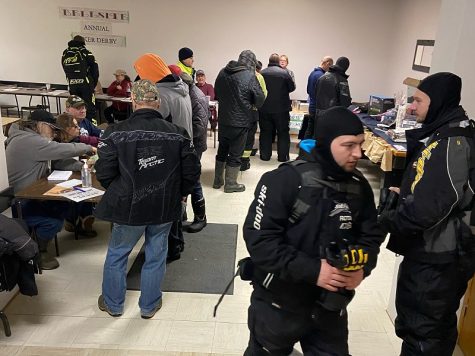 The Bellsite Community Centre along with North Mountain Riders hosted the Bellsite Annual Poker Derby on February 26, 2023. Approximately 100 sleds participated, with 150 people enjoying the full course hot meal. It was a beautiful day of working, playing, and visiting!

126 Driver hands sold, 400 Ghost riders
1st prize $1428.00 to Greg Sauder with 4 queens
2nd prize $1071.00 to Rick Coulter with 4 fours
3rd prize $357.00 to Tyler Giles with full house A high.
Most ghost riders Garth Scott $714.00 with 70.
A lucky winner Warren Johnson took home $330 from the 50/50 draw.
Total Prizes $3750.00
We would like to thank those businesses in Swan River, Bowsman, Birch River, Mafeking, The Pas and Bellsite who donated to door prizes, silent auction, and cash donations to help with the cost of the full course meal. All drivers received a door prize and full bellies.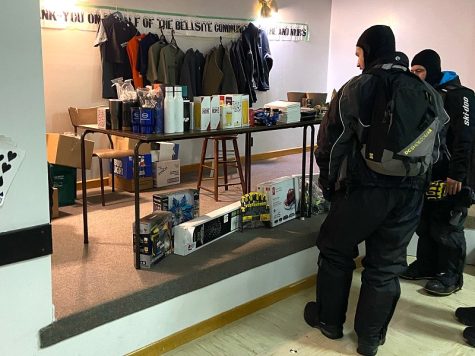 We would also thank those who took their time to help during the day and to all the organizers as well as to those who donated food for the breakfast and supper meal.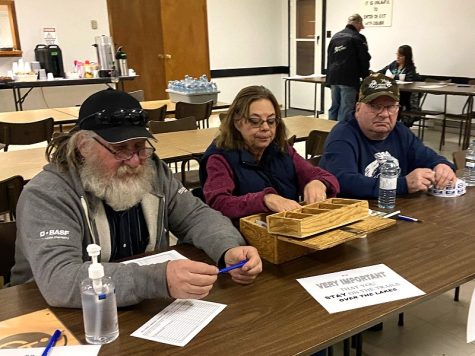 Thanks to the NMR for the awesome trails, great day and participation. See you all next year same time.