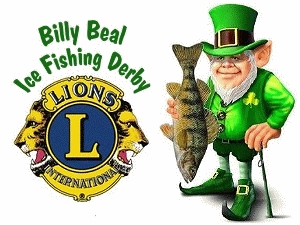 Submitted by:
Carolin Foster |
24th Annual
Billy Beal Classic
Ice Fishing Derby
Sat. March 18, 2023
1:00 pm – 4:00 pm
Whitefish Lake
$10,000 First Prize
The Billy Beal Classic Fishing Derby is back this year with many prizes!
All proceeds go to the Swan Valley Lion's Medical Assistance Fund to help Swan Valley Residents in need of financial support for out of town medical expenses.
Save $10 by purchasing your ADVANCED tickets! There are also Ghost Fisher tickets available for $5 each! CASH PRIZES!
Click poster for more details.