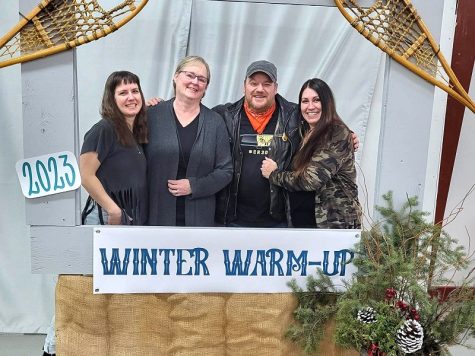 Submitted by: Candace Balbo
The Winter Warm-Up concert fundraiser for the Swan Valley Historical Museum held on February 3, 2023 featured music by country artist J.J. Voss and our own Terri Boyd.
In addition to the great music, guests sampled a variety of delicious appetizers and made-in-Manitoba craft beers.
The "penny auction" and 50/50 draw rounded out the fun. Thanks to our many volunteers and to all those who came out to enjoy the evening, support the museum and help make this community event such a success. And special thanks to our sponsors: PKHC Chartered Professional Accountants, Swan Valley Credit Union, Swan Valley Coop, Blackwheat Brewing, Fort Garry Brewing, Merv's Audiotronic, 83 North's Amazing Emporium, Swan Valley Star & Times and penny-auction prize donors.