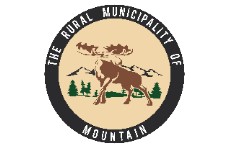 Minutes of the Regular Meeting of Council of the Rural Municipality of Mountain held Wednesday, January 11th, 2023 at the Rural Municipality of Mountain Council Chambers in Birch River, MB.

Members Present:
Reeve: Keith Behrmann
Councillors: Wilmer Malcolm, Nestor Rizok, Jarrett Mosiondz, and Brad Wyatt.
Councillor Pedersen and Nadolney were absent with notice.
CAO Paige Wozny was present and acted as secretary.
Finance Officer Kim Paterson was also present.
1. Call to Order
The meeting was called to order at 10:00 a.m. by Reeve Keith Behrmann, quorum being present.
2. Adoption of Agenda
Resolution No: 2023/01
Moved By: Wilmer Malcolm
Seconded By: Nestor Rizok
BE IT RESOLVED THAT the Agenda for the January 11th, 2023 Regular Meeting of Council be adopted as presented.
For: 5 Against:
CARRIED UNANIMOUSLY
3. Matters Arising from Minutes
Resolution No: 2023/02
Moved By: Jarrett Mosiondz
Seconded By: Nestor Rizok
BE IT RESOLVED THAT the Minutes of the Regular Meeting of Council held December 21st, 2022 be adopted as presented, all requirements having been complied with.
For: 5 Against:
CARRIED UNANIMOUSLY
4. By-Laws & Policies
4.1 Snowplow Account Policy
TABLED
5. Financial
5.1 Reserve Balances: Review
5.2 Ward Expenses: Review
5.3 2023 Projects: Discussion
5.4 Memberships: Hudson Bay Route Association
Resolution No: 2023/003
Moved By: Brad Wyatt
Seconded By: Nestor Rizok
BE IT RESOLVED THAT Council of the Rural Municipality of Mountain hereby approve membership to the Hudson Bay Route Association for the 2023 year.
For: 5 Against:
CARRIED UNANIMOUSLY
5.5 Public Works Tools
Resolution No: 2023/004
Moved By: Wilmer Malcolm
Seconded By: Nestor Rizok
BE IT RESOLVED THAT Council of the Rural Municipality of Mountain hereby authorize the expenditure for public works tools in the amount of $3,500.00
For: 5 Against:
CARRIED UNANIMOUSLY
5.6 Finance Chair
Resolution No: 2023/005
Moved By: Jarrett Mosiondz
Seconded By: Wilmer Malcolm
BE IT RESOLVED THAT Council of the Rural Municipality of Mountain hereby appoint Brad Wyatt as Finance Chair for the January 11th, 2023 meeting.
For: 5 Against:
CARRIED UNANIMOUSLY
5.7 Accounts Payable
Resolution No: 2023/006
Moved By: Wilmer Malcolm
Seconded By: Jarrett Mosiondz
BE IT RESOLVED THAT Cheque Nos.20221481 to 20221515 and 20230001 to 20230047 be approved for payment in the amount of $224,124.45, including Council Indemnities in the amount of $4,602.30 as per By-Law 03/22 and Direct Deposit Payroll in the amount of $10,679.07 attached hereto as Schedule 'A'.
For: 5 Against:
CARRIED UNANIMOUSLY
6. Ward Reports & Work Orders
Resolution No: 2023/007
Moved By: Brad Wyatt
Seconded By: Jarrett Mosiondz
BE IT RESOLVED THAT Council of the Rural Municipality of Mountain hereby approve Work Orders #01/2023 to #02/2023 attached hereto.
For: 5 Against:
CARRIED UNANIMOUSLY
7. Delegations/Petitions
7.1 10:30 a.m. Ritchie Clealand – OSS Parkland Waste
8. Meeting Attendance and Reports
8.1 G4 Meeting: February 6th
Resolution No: 2023/008
Moved By: Wilmer Malcolm
Seconded By: Nestor Rizok
BE IT RESOLVED THAT Council of the Rural Municipality of Mountain be hereby authorized to attend the G4 meeting to be held February 6th, 2023 in Swan River, MB;
AND THAT expenses be allowed for same.
For: 5 Against:
CARRIED UNANIMOUSLY
8.2 Elected Officials Education Session
Resolution No: 2023/009
Moved By: Wilmer Malcolm
Seconded By: Jarrett Mosiondz
BE IT RESOLVED THAT Council of the Rural Municipality of Mountain be hereby authorized to attend the Elected Officials Education Session to be held February 17th, 2023 in Brandon, MB;
AND THAT expenses be allowed for same.
For: 5 Against:
CARRIED UNANIMOUSLY
9. General Business
9.1 Operational Review of Waste/Recycling Management: Review
9.1.1 2023 Waste and Recycling Budget: Discussion on Increases
9.2 Water Control Problems – Rural Municipality of Ethelbert: Discuss with InterMountain Watershed District
10. Communications
10.1 Rural Municipality Information – Public Sharing: No Changes to Current Information Sharing
10.2 Bellsite Poker Derby
Resolution No: 2023/010
Moved By: Nestor Rizok
Seconded By: Jarrett Mosiondz
BE IT RESOLVED THAT the Rural Municipality of Mountain hereby authorize a donation towards the Bellsite Community Centre in the amount of $50.00.
For: 5 Against:
CARRIED UNANIMOUSLY
11. Adjournment
Resolution No: 2023/011
Moved By: Wilmer Malcolm
Seconded By: Brad Wyatt
BE IT RESOLVED THAT the Regular Meeting of Council of the Rural Municipality of Mountain be adjourned to meet again on January 25th, 2022.
Meeting adjourned at 1:40 p.m.
For: 5 Against:
CARRIED UNANIMOUSLY