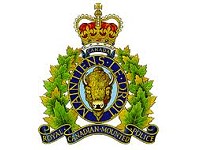 RCMP Media Release |
On February 14, 2023, at approximately 3:20 pm, Swan River RCMP responded to a robbery outside a business on Main Street, in Swan River.
It was reported that two victims, a 15-year-old female, and a 14-year-old male, were walking on Main Street when they were approached by a male and female. The male suspect was in possession of a hammer, demanded money and items and fled.
Officers on patrol located the two suspects and they were arrested without incident.
Jefferson Cook, 20, and Loni Genaille, 39, both of Swan River, have been charged with Robbery.
Swan River RCMP continue to investigate.