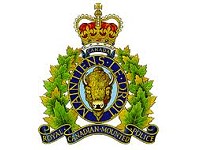 RCMP Media Release |
On February 10, 2023, at 10:25 am, Swan River RCMP received a report of a 29-year-old male having been assaulted on Sapotaweyak Cree Nation and was being transported to the Swan Valley health Center with non-life threatening injuries. Shortly thereafter, at 11:00 am, officers were advised that two additional males, ages of 42 and 50, had come forward indicating that they just had been assaulted. Two male suspects, ages of 19 and 27, were identified and patrols were made to locate and arrest them with negative results.
Later that evening, as officers continued their search for the suspects, RCMP received a report of unwanted guests, who were armed with knives and machetes, refusing to leave a home on Sapotaweyak Cree Nation. Officers attended to the home and as they approached the door, one of the suspects, who was armed with a machete, appeared behind the window. The suspect made comments towards the officers and slammed the door closed. A perimeter was established around the home and officers used a loud hailer to make contact with the suspects inside.
Over the span of several hours, the suspects surrendered themselves to officers and were taken into custody without incident.
RCMP have charged 22-year-old Chandler Cook with Assault w/ Weapon x3 and 27-year-old Scott Cook with Assault, Assault w/ Weapon x2 and both had outstanding warrants of arrest for other charges. They were both remanded into custody.
18-year-old Santana Genaille was charged with Assault, Assault w/ Weapon x7 and he was later released from custody for a court appearance scheduled March 15, 2023, in Winnipeg.
Swan River RCMP continue to investigate.