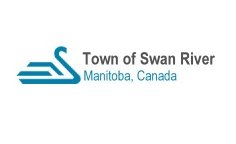 The Council of the Town of Swan River met on Tuesday, December 20, 2022 at 7:30 pm in the Town Council Chambers with Mayor Jacobson presiding along with Deputy Mayor Moriaux and Councillors Bobick, Medwid, and Powell.
Absent with Permission: Councillors Boychuk, Whyte
Also Present:
CAO D. Poole, CFO T. Gnida, Fire Chief D. Fedorchuk, Dir. of Works D. Harvey, Dir. of Recreation B. Fedorchuk.
Delegation Attendees:
Media: Jeremy Bergen, Star and Times
1. Call meeting to order
Mayor Jacobson called the meeting to order at 7:30 pm.
2. Adoption of the Agenda
Resolution No: 2022-0540
Moved By: Don Bobick
Seconded By: Tanya Powell
RESOLVED that the agenda for the December 20, 2022 regular meeting of Council be adopted.
Carried
3. Confirmation of the minutes
Resolution No: 2022-0541
Moved By: David Moriaux
Seconded By: Tanya Powell
RESOLVED the minutes of the December 6, 2022 regular council meeting be approved.
Carried
4. Reception of Delegations and Hearings
5. Reception of Petitions
6. Communications
6.1 Bell PSCS Update
Resolution No: 2022-0542
Moved By: Corinna Medwid
Seconded By: Don Bobick
RESOLVED that the PSCS Update dated December 13, 2022 from Bell be received.
Carried
6.2 Letter from Linda Carpentier to Hon. Helwer
Resolution No: 2022-0553
Moved By: Corinna Medwid
Seconded By: Don Bobick
RESOLVED that the letter dated November 26, 2022 from Linda Carpentier be received.
Carried
6.3 Letter from Municipal Relations
Resolution No: 2022-0554
Moved By: Corinna Medwid
Seconded By: Tanya Powell
RESOLVED that the letter dated December 7th, 2022 from Municipal Relations be received.
Carried
7. Reports of Committees
7.1 Director of Public Works Report
Resolution No: 2022-0555
Moved By: Corinna Medwid
Seconded By: Don Bobick
RESOLVED the Director of Public Works report be received.
Carried
7.2 Protective Services Report – 2022 November
Resolution No: 2022-0556
Moved By: Corinna Medwid
Seconded By: Don Bobick
RESOLVED that the Protective Services report for November 2022 be received.
Carried
7.3 Handivan Report
Resolution No: 2022-0557
Moved By: Corinna Medwid
Seconded By: Tanya Powell
RESOLVED that the November 2022 Swan River Handi-Transit Van Report be received.
Carried
7.4 Council and CAO Reports
8. New Business
8.1 Approve Video Contract – Mountain Dweller Media
Resolution No: 2022-0558
Moved By: Corinna Medwid
Seconded By: Don Bobick
RESOLVED the Chief Administrative Officer be authorized to sign the Video Services Contract with Mountain Dweller Media as per attached Schedule "A".
Carried
8.2 2023 Fee Schedule
Moved By: Corinna Medwid
Seconded By: Don Bobick
RESOLVED the Fee Schedule for 2023 be received and approved.
Tabled
9. Unfinished Business
9.1 Main St Snow Clearing Agreement
Resolution No: 2022-0559
Moved By: Corinna Medwid
Seconded By: Tanya Powell
RESOLVED that the Snow Removal Agreement with Manitoba Transportation and Infrastructure be signed.
Carried
10. Accounts
10.1 To approve accounts
Resolution No: 2022-0560
Moved By: Corinna Medwid
Seconded By: Don Bobick
RESOLVED THAT the accounts as follows be hereby approved for payment:
1. General Account Cheques No. 29708 to No. 29783 totaling $150,739.26 as listed on Schedule A.
2. Payroll Account Cheques No. 5223 to No. 5229 totaling $109,035.25 as listed on Schedule B.
3. Payroll Account Cheques No. 5230 to No. 5235 totaling $10,544.31 as listed on Schedule C.
3. Direct Deposit Payments totaling $26,615.71 as listed on Schedule D.
Carried
10.2 To adopt the November 2022 financial statements
Resolution No: 2022-0561
Moved By: David Moriaux
Seconded By: Don Bobick
RESOLVED that the Financial Statements for the Eleven Months Ending November 30th, 2022 be adopted as received.
Carried
10.3 To adopt the 2023 Interim Operating Budget
Resolution No: 2022-0562
Moved By: Don Bobick
Seconded By: David Moriaux
WHEREAS Section 163 of The Municipal Act provides that "A Council may adopt an interim operating budget to have effect only until the Council adopts the operating budget for the fiscal year";
NOW THEREFORE BE IT RESOLVED that the following interim operating budget be adopted for the year 2023:
General Operating Requirements:
General Government Services $800,000
Protective Services $1,800,000
Transportation Services $1,000,000
Environmental Health Services $1,200,000
Public Health & Welfare Services $150,000
Regional Planning & Development $40,000
Resource Conservation & Industrial Development $80,000
Recreation & Cultural Services $1,400,000
Fiscal Services $600,000
Water & Sewer Services $1,300,000
Carried
10.4 To transfer to Water and Sewer Reserve
Resolution No: 2022-0563
Moved By: Corinna Medwid
Sconded By: Tanya Powell
WHEREAS the 2022 Financial Plan for the Utility Operating Fund included $172,265.00 Transfer to Utility Reserve;
BE IT HEREBY RESOLVED that the lesser of $172,265.00, or the Utility Operating Fund Net Operating Surplus for the 2022 fiscal year, be transferred from the Utility Operating Fund to the Water and Sewer Reserve Fund once the 2022 fiscal yearend has been completed.
Carried
10.5 To transfer to landfill reserve
Resolution No: 2022-0564
Moved By: Corinna Medwid
Seconded By: Don Bobick
WHEREAS the revenues received from garbage disposal fees significantly exceeded the expenses incurred for the nuisance grounds during the 2022 fiscal year;
BE IT RESOLVED that the excess be transferred from the General Operating Fund to the Landfill Capital and Closure Reserve Fund once the 2022 fiscal yearend has been completed.
Carried
10.6 To transfer from Federal Gas Tax Reserve for sidewalks
Resolution No: 2022-0565
Moved By: Corinna Medwid
Seconded By: Tanya Powell
WHEREAS the Capital Budget for the Year 2022 included $25,000.00 for Sidewalks to be Borne by Federal Gas Tax Reserve, and such sidewalks have been installed at a cost of $$8,688.88;
THEREFORE BE IT RESOLVED that $$8,688.88 be transferred from the Federal Gas Tax Reserve Fund to the General Operating Fund.
Carried
10.7 To transfer to tax stabilization reserve
Resolution No: 2022-0566
Moved By: Corinna Medwid
Seconded By: Don Bobick
WHEREAS the Town incurred a significant General Operating Fund surplus in the 2022 fiscal year and deems it advisable to use the surplus to stabilize property tax increases in future years;
BE IT RESOLVED that an amount equal to the General Operating Fund surplus for the 2022 fiscal year be transferred to the Tax Stabilization Reserve once yearend has been completed.
Carried
10.8 To approval annual grant to Association for Community Living
Resolution No: 2022-0567
Moved By: Tanya Powell
Seconded By: Corinna Medwid
RESOLVED that the annual grant of $1,000.00 to the Swan Valley Association for Community Living, included in the 2022 Financial Plan, be approved for payment.
Carried
10.9 To approve assessment alteration
Resolution No: 2022-0568
Moved By: Corinna Medwid
Seconded By: Don Bobick
WHEREAS Subsection 300(6) of The Municipal Act provides that a municipality may cancel or reduce taxes, upon receipt of assessment alterations from Manitoba Assessment Services;
THEREFORE BE IT RESOLVED that the assessment alteration made by Manitoba Assessment Services on December 15th be made to the 2022 Property Tax Roll with the resulting decrease being $441.81.
Carried
10.10 To add unpaid accounts to taxes
Resolution No: 2022-0569
Moved By: Corinna Medwid
Seconded By: Don Bobick
WHEREAS the Town of Swan River used municipal equipment, materials and labour to carry out private works on private property under The Municipal Act clause 250(2)(e), and set the fees and charges for the works under clause 252(1)(a) of The Act;
AND WHEREAS sufficient time has been allowed for payment of such outstanding amounts as listed on the attached Schedule "A" totaling $546.15;
THEREFORE BE IT RESOLVED THAT each of the unpaid amounts listed on Schedule "A" be added to the corresponding property tax roll and collected in that manner under subsection 252(2) of The Act;
BE IT FURTHER RESOLVED THAT notice be sent to each property owner detailing the amounts being added to the taxes and advising that interest will accrue on said amounts in the same manner as for unpaid property taxes effective January 1st, 2023.
Carried
11. By-Laws
12. Notice of Motion
13. In Camera
Resolution No: 2022-0570
Moved By: Don Bobick
Seconded By: Corinna Medwid
RESOLVED that, pursuant to Section 152(3) of the Municipal Act, Council go into Committee and close the meeting to the public.
– Shared Services
– Recreation – Live Barn Report
Carried
14. Out of Camera
Resolution No: 2022-0571
Moved By: Corinna Medwid
Seconded By: Tanya Powell
RESOLVED that pursuant to Sections 152(4) of the Municipal Act this meeting be reopened to the public.
Carried
15. Items Arising out of Camera
16. Adjournment
Resolution No: 2022-0572
Moved By: Don Bobick
Seconded By: Corinna Medwid
RESOLVED that this regular meeting of Council now adjourn at 9:41pm.
Carried