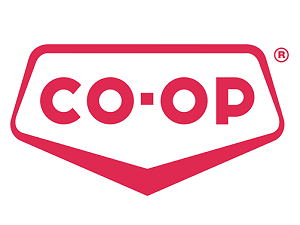 Swan Valley Coop
Media Release |
We are excited to announce renovations of the former fashion gallery will begin shortly to improve our facilities and services. Renovations include creating a permanent home for our Click & Collect and food delivery teams.
The new space will allow our team to work efficiently and collaboratively.
The project will also improve accessibility for members by relocating the customer service side of our administration team to the new space on the main floor to better serve our members and customers. The relocation will provide easy access to membership, equity, and credit inquiries.
Approximately 4,500 square feet will be redeveloped. Construction is expected to start in January and be completed mid 2023. Management and board continue to research development options for the remaining 5,000 sq ft of the space that provides the best long-term value for Swan Valley Co-op
members.
"Swan Valley Co-op is a healthy and growing business. The growth we've experienced across our business lines of food, fuel and agro in recent years, has created a need for additional business support roles. This project helps us create long-term sustainable value for our members and local community. We're excited to partner with a number of local contractors for this build." said Colin Peters, General Manager.
This renovation project is part of our commitment to providing excellence in customer experience and creating a welcoming environment for everyone. We look forward to continuing to serve our community.
About Swan Valley Co-op
Swan Valley Co-op is a local co-operative that has proudly served the Swan Valley for 82 years. Today, Swan Valley Co-op serves over 5,000 members — and many more customers — in Northwest MB, where it operates Food, Fuel and Agro locations. Since 2017, Swan Valley Co-op has returned more than $21 million to its members in cash back and equity, while contributing almost $400,000 to community organizations and initiatives. More information is available at www.swanvalleyco-op.crs