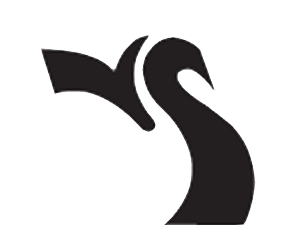 Swan Valley
School Division
Executive Summary of the
December 12, 2022
Board Meeting
Submitted by:
Cameron Mateika,
Superintendent/CEO

1. Jacquie Mydynski-Arp and Kirsten Glenn presented an outline of the proposed Grade 11-12 trip planned for in the Spring of 2023.
2. The board considered the idea of Online Fundraisers and will not have the SVSD participate.
3. Staffing needs for January-June 2023 were discussed.
4. Superintendents Report on the December 6, 2022 PD meeting was reviewed.
5. Better Beginnings Board meeting has been set for January 10, 2022 at 1:00 pm.
6. Masters students in the area of counselling who are required to complete a 40 hour in school practicum will be accommodated by SVSD provided a sub is not required. There must also be a willing qualified counsellor to work with on the practicum.
7. Further information was provided on the Growcer project. Sufficient money has been raised to order the base unit once the RFP process is complete.
8. The Board of Trustees would like to tour each of our schools over the next 5 months. The tours will not exceed an hour in length. They would like to see your school in operation on a regular routine day.
January 31, 2022: 9:30 am Benito, 11:00 am ESRSS
February 28, 2022: 9:30 am Bowsman, 11:00 am Heyes
March 10, 2022: 10:00 am SVRSS
April 18, 2022: 9:30 am Minitonas, 11:00 am Taylor
May 4, 2022: Bus Garage & Maintenance Areas
______________________________
Minutes of the regular meeting of the Board of Trustees held in the Division Office Board Room on December 12, 2022, commencing at 7 p.m.
The following were present:
Chair: K. Highmoor
Vice Chair: G. Wowchuk
Trustees: D. Burghart, A. Fuchs, T. Mendel, V. Rooks, V. Zastre
Superintendent: C. Mateika
Secretary-Treasurer: B. Rausch
Addition to Agenda:
By Board consensus the following additions to the Agenda were approved:
8.3 Finance: October 2022
8.4 TD Borrowing Agreement 16.2.6 Staffing Update
16.4.1 SVRSS
Resolutions:
R1 G. Wowchuk, V. Zastre:
THAT the Board move to In-Camera.
CARRIED
R2 D. Burghart, V. Zastre:
THAT the Board move out of In-Camera.
CARRIED
Trustee Rooks excused herself from the meeting for agenda item 16.4.1
R3 V. Zastre, G.Wowchuk:
THAT the Minutes of the regular meeting of November 28, 2022, be adopted.
CARRIED
R4 T. Mendel, V.Rooks:
THAT the Superintendent/CEO report, 7.1.6, be received and authorization to proceed with the project as outlined be approved.
CARRIED
R5 T.Mendel, A.Fuchs:
THAT as per item 8.2, the Report of Capital Disbursements be received, and the payments outlined be approved.
CARRIED
R6 V. Zastre, T.Mendel:
THAT as per the Report of the Secretary-Treasurer, 8.3, general cheques numbering 57969 to 58051 and cheques 2893 to 2898, transfers (bank fees) and EFT's, which includes general and payroll in the amount of $2,312,566.62 for the month ending October 31, 2022, be approved for payment.
CARRIED
R7 V. Rooks, T. Mendel:
THAT as per the item, 8.4, the TD Commercial Banking Letter Agreement (borrowing) be received and authorization to sign be approved.
CARRIED
R8 V. Zastre, G. Wowchuk:
THAT the Board move to In-Camera.
CARRIED
R9 D. Burghart, A. Fuchs:
THAT the Board move out of In-Camera.
CARRIED
R10 T. Mendel, V.Rooks:
THAT the Staffing Reports of the Superintendent/CEO, 7.2 and 16.2.1, be ratified.
CARRIED
R11
G. Wowchuk, A.Fuchs:
THAT we do now adjourn at 10:03 p.m.
CARRIED