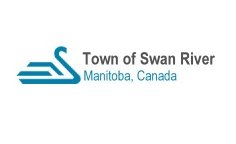 The Council of the Town of Swan River met on Tuesday, October 4, 2022 at 7:30 pm in the Town Council Chambers with Mayor Jacobson presiding along with Councilors Bobick, Delaurier, Moriaux, and Whyte.
Also Present:
CAO D. Poole, Public Works Dir D. Harvey, Fire Chief D. Fedorchuk, Dir of Rec. B Fedorchuck, CFO T. Gnida
Absent: Councilor Freisen, Deputy Mayor Wintoniw
Delegation Attendees: PKHC CPA
Media: Jeremy Bergen, Star and Times
1. Call meeting to order
Mayor Jacobson called the meeting to order at 7:30 pm.
2. Adoption of the Agenda
Resolution No: 2022-0430
Moved By: Duane Whyte
Seconded By: Don Bobick
RESOLVED that the agenda for the October 4, 2022 regular meeting of Council be adopted.
Carried
3. Confirmation of the minutes
Resolution No: 2022-0431
Moved By: Don Bobick
Seconded By: Duane Whyte
RESOLVED the minutes of the September 20, 2022 regular council meeting be approved.
Carried
4. Reception of Delegations and Hearings
4.1 Terence Gnida, CFO and PKHC CPAs re 2021 draft audited consolidated financial statements
5. Reception of Petitions
6. Communications
6.1 To receive letter from Minister of Municipal Relations
Resolution No: 2022-0432
Moved By: Don Bobick
Seconded By: David Moriaux
RESOLVED that the letter from the Minister of Municipal Relations dated September 29, 2022 regarding 2022/23 Municipal Operating Grant be received.
Carried
6.2 To receive letter form Minister of Municipal Relations (2)
Resolution No: 2022-0433
Moved By: Jason Delaurier
Seconded By: David Moriaux
RESOLVED that the letter from the Minister of Municipal Relations dated September 29, 2022 regarding the Mobility Disadvantaged Transportation Program be received.
Carried
6.3 To receive building permit applications
Resolution No: 2022-0434
Moved By: Don Bobick
Seconded By: Duane Whyte
RESOLVED that Building Permits 51/22 through 53/22 with a total estimated value of $23,000.00 be received.
Carried
7. Reports of Committees
7.1 Director of Public Works Report
Resolution No: 2022-0435
Moved By: Jason Delaurier
Seconded By: Duane Whyte
RESOLVED the Director of Public Works report be received.
Carried
7.2 Other Reports
7.3 Council and CAO Reports
8. New Business
8.1 Proposal to Subdivide – Pt. NE 1/4 SEC. 22-36-27W
Resolution No: 2022-0436
Moved By: Jason Delaurier
Seconded By: Don Bobick
RESOLVED that the proposed subdivision of Pt. NE 1/4 SEC. 22-36-27W and numbered by Manitoba Municipal Government Community and Regional Planning Branch as File No. 4193-22-7709 be hereby approved.
Carried
9. Unfinished Business
9.1 Community Center – Request
Resolution No: 2022-0437
Moved By: Duane Whyte
Seconded By: Jason Delaurier
RESOLVED the Town of Swan River approve a one time grant to the Swan River Community Center equivalent to the amount of property taxes in the 2023 year.
Carried
10. Accounts
10.1 To approve accounts
Resolution No: 2022-0438
Moved By: Don Bobick
Seconded By: David Moriaux
RESOLVED THAT the accounts as follows be hereby approved for payment:
1. General Account Cheques No. 29437 to No. 29471 totaling $418,585.83 as listed on Schedule A.
2. Payroll Account Cheques No. 5176 to No. 5183 totaling $92,449.49 as listed on Schedule B.
3. Payroll Account Cheques No. 5184 to No. 5192 totaling $103,562.95 as listed on Schedule C.
4. Direct Deposits totaling $1,964.72 as listed on Schedule D.
5. Direct Deposits totaling $895.00 as listed on Schedule E.
Carried
10.2 To approve the draft 2021 Consolidated Financial Statements
Resolution No: 2022-0439
Moved By: Duane Whyte
Seconded By: Don Bobick
RESOLVED that the Town of Swan River's draft Consolidated Financial Statements for the Year Ended December 31, 2021 be approved and the Independent Auditor's Report thereon be received.
Carried
10.3 To transfer from Federal Gas Tax Reserve for paving
Resolution No: 2022-0440
Moved By: Don Bobick
Seconded By: David Moriaux
WHEREAS the Capital Budget for the Year 2022 included $70,000.00 for 2nd St S base repair & asphalt and $130,000.00 for 800-900 Blk 2nd St N mill & fill totaling $200,000.00 to be Borne by Federal Gas Tax Reserve;
AND WHEREAS the 2nd St S base repair & asphalt, 800-900 Blk 2nd St N mill & fill and Rose Avenue excavate & fill projects have been completed at a total cost of $195,910.00;
THEREFORE BE IT RESOLVED that $195,910.00 be transferred from the Federal Gas Tax Reserve Fund to the General Operating Fund.
Carried
10.4 To transfer from Federal Gas Tax Reserve for landfill road
Resolution No: 2022-0441
Moved By: Don Bobick
Seconded By: Duane Whyte
WHEREAS the Capital Budget for the Year 2022 included $45,000.00 for Landfill shredding & road building of which $10,000.00 for road building was to be Borne by Federal Gas Tax Reserve;
AND WHEREAS said road has been built at a cost of $9,360.00;
THEREFORE BE IT RESOLVED that $9,360.00 be transferred from the Federal Gas Tax Reserve Fund to the General Operating Fund.
Carried
11. By-Laws
11.1 Second Reading – By-Law 21/2022 – Animal Control Bylaw
Resolution No: 2022-0442
Moved By: Jason Delaurier
Seconded By: David Moriaux
RESOLVED that By-Law 21/2022, being a by-law to consolidate and amend our animal control bylaws, be read a Second time.
Carried
12. Notice of Motion
13. In Camera
Resolution No: 2022-0443
Moved By: Duane Whyte
Seconded By: Jason Delaurier
RESOLVED that, pursuant to Section 152(3) of the Municipal Act, Council go into Committee and close the meeting to the public.
– Fire Services
– Rural Water Agreement
– EV Charging Station – Finance Update
– 419 6th Ave N
– Personnel
Carried
14. Out of Camera
Resolution No: 2022-0444
Moved By: Don Bobick
Seconded By: Duane Whyte
RESOLVED that pursuant to Sections 152(4) of the Municipal Act this meeting be reopened to the public.
Carried
15. Items Arising out of Camera
15.1 Rural Water Agreement- Mun. Swan Valley West
Resolution No: 2022-0445
Moved By: Jason Delaurier
Seconded By: Don Bobick
WHEREAS the Town of Swan River has drafted a tentative rural water agreement with the Rural Mun of Swan Valley West, and
WHEREAS the attached non-amendable agreeemnet shall be accepted as is,
THEREFORE BE IT RESOLVED the Town of Swan River approve the tentative agreement for the submission to the Public Utilities Board.
Carried
16. Adjournment
Resolution No: 2022-0446
Moved By: Don Bobick
Seconded By: David Moriaux
RESOLVED that this regular meeting of Council now adjourn at 10:09pm.
Carried