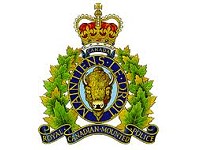 RCMP Media Release |
On December 6, 2022, at approximately 1:35 pm, RCMP responded to a disturbance on Main Street, in Swan River.
When officers arrived it was determined that a robbery had occurred at a nearby business. A male suspect entered the business, threw items at the employee, and then assaulted him. The employee ran to a nearby business for help. At that time the suspect fled.
Officers located the suspect nearby and he was arrested without incident.
The victim, a 34-year-old male was taken to hospital with minor injuries.
Noah Bercier, 22, of Swan River has been charged with Robbery and Mischief. He was remanded into custody.
Swan River RCMP continue to investigate.