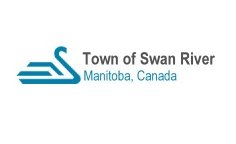 The Council of the Town of Swan River met on Tuesday, November 1st, 2022 at 7:30 pm in the Town Council Chambers with Mayor Jacobson presiding along with Deputy Mayor Moriaux, and Councillors Bobick, Boychuk, Medwid, Powell, and Whyte.
Also Present:
CAO D. Poole, Public Works Dir D. Harvey, Fire Chief D. Fedorchuk, CFO T. Gnida
Delegation Attendees:
Media: Jeremy Bergen, Star and Times
1. Call meeting to order
Mayor Jacobson called the meeting to order at 7:30 pm.
2. Adoption of the Agenda
Resolution No: 2022-0471
Moved By: Duane Whyte
Seconded By: Corinna Medwid
RESOLVED that the agenda for the November 1st, 2022 regular meeting of Council be adopted.
Carried
3. Confirmation of the minutes
Resolution No: 2022-0472
Moved By: Don Bobick
Seconded By: Tanya Powell
RESOLVED the minutes of the October 18th, 2022 regular meeting of council, and the October 27th, 2022 special meeting of council be approved.
Carried
4. Reception of Delegations and Hearings
5. Reception of Petitions
6. Communications
6.1 Letter from Minister of Environment
Resolution No: 2022-0473
Moved By: Tracy Boychuk
Seconded By: Duane Whyte
RESOLVED that the letter dated October 17, 2022 from the Minister of Environment, Climate and Parks regarding the Waste Reduction and Recycling Support Program be received.
Carried
6.2 Letter from Federal Justice Minister
Resolution No: 2022-0474
Moved By: Corinna Medwid
Seconded By: Tracy Boychuk
RESOLVED that the letter dated October 3, 2022 from the Federal Minister of Justice regarding our questions about former Bill-75 be received.
Carried
6.3 Letter from Federal Minister of Public Safety
Resolution No: 2022-0475
Moved By: David Moriaux
Seconded By: Don Bobick
RESOLVED that the letter dated October 19, 2022 from the Federal Minister of Public Safety regarding the RCMP service be received.
Carried
6.4 To receive building permit applications
Resolution No: 2022-0476
Moved By: Corinna Medwid
Seconded By: Tanya Powell
RESOLVED that Building and Demolition Permits 54/22 through 59/22 with a total estimated value of $457,500.00 be received.
Carried
6.5 Letter from The Royal Canadian Legion Branch 39
Resolution No: 2022-0477
Moved By: Duane Whyte
Seconded By: Corinna Medwid
RESOLVED that the letter dated October 7, 2022 from the The Royal Canadian Legion Branch 39 regarding the the presentation of the Town's wreath on Remembrance Day be received.
Carried
7. Reports of Committees
7.1 Protective Services Report – 2022 September
Resolution No: 2022-0478
Moved By: David Moriaux
Seconded By: Duane Whyte
RESOLVED the Protective Services report for September 2022 be received.
Carried
7.2 Director of Public Works Report
Resolution No: 2022-0479
Moved By: Corinna Medwid
Seconded By: Don Bobick
RESOLVED the Director of Public Works report be received.
Carried
7.3 Other Reports
7.4 Council and CAO Reports
8. New Business
8.1 Board of Revision appointments
Resolution No: 2022-0480
Moved By: Tracy Boychuk
Seconded By: Duane Whyte
RESOLVED that the Council of the Town of Swan River do hereby sit as a Board of Revision to revise the Assessment Rolls for the year 2023;
FURTHER RESOLVED that Lance Jacobson serve as Chairperson and Derek Poole serve as Secretary of the Board.
Carried
8.2 Swan Valley Snowmobile Association Map Advertisement
Resolution No: 2022-0481
Moved By: Duane Whyte
Seconded By: Tanya Powell
RESOLVED the Town of Swan River sponsor an ad for the Swan Valley Snowmobile Association Map at a total cost of $157.50.
Carried
8.3 To receive Swan Valley RISE 2021 audited financial statements
Resolution No: 2022-0482
Moved By: David Moriaux
Seconded By: Don Bobick
RESOLVED that the Swan Valley Regional Initiative for a Strong Economy audited financial statements for the year ended December 31, 2021 be received.
Carried
9. Unfinished Business
10. Accounts
10.1 To approve accounts
Resolution No: 2022-0483
Moved By: Corinna Medwid
Seconded By: Don Bobick
RESOLVED THAT the accounts as follows be hereby approved for payment:
1. General Account Cheques No. 29527 to No. 29573 totaling $124,128.79 as listed on Schedule A.
2. Payroll Account Cheques No. 5200 to No. 5207 totaling $104,688.85 as listed on Schedule B.
3. Direct Deposits totaling $815.00 as listed on Schedule C.
4. Direct Deposits totaling $7,484.44 as listed on Schedule D.
Carried
10.2 To transfer to General Reserve for Emergency Generator
Resolution No: 2022-0484
Moved By: David Moriaux
Seconded By: Don Bobick
WHEREAS the 2022 Capital Budget included $35,000.00 for Emergency generator;
AND WHEREAS the 2022 Financial Plan included $510,000.00 Transfer from Accumulated Surplus of which $35,000.00 was to fund the purchase of said generator;
BUT WHEREAS purchase of the generator is not possible before the end of the 2022 fiscal year;
THEREFORE BE IT RESOLVED that $35,000.00 be transferred from Accumulated Surplus to the General Reserve Fund so that the General Reserve Fund can be used to fund the Emergency generator in the fiscal year that it is purchased and installed.
Carried
11. By-Laws
11.1 First Reading By Law 22/2022 – Procedures By-Law
Resolution No: 2022-0485
Moved By: Duane Whyte
Seconded By: Corinna Medwid
RESOLVED that By-Law 22/2022, being a By-Law describing the Town of Swan River council procedures be read a first time.
Carried
11.2 First Reading- By-Law 23/2022- Organizational By-Law
Resolution No: 2022-0486
Moved By: David Moriaux
Seconded By: Don Bobick
RESOLVED that By-Law 23/2022, being a by-law to establish the organizational structure for the municipality, be read a first time.
Carried
11.3 First Reading – By-Law 24/2022 – Online Assessment Services
Resolution No: 2022-0487
Moved By: Tracy Boychuk
Seconded By: Tanya Powell
RESOLVED that By-Law 24/2022, being a by-law to provide online assessment services to the Town of Swan River, be read a first time.
Carried
12. Notice of Motion
13. In Camera
Resolution No: 2022-0488
Moved By: David Moriaux
Seconded By: Don Bobick
RESOLVED that, pursuant to Section 152(3) of the Municipal Act, Council go into Committee and close the meeting to the public.
-Town Growth Plan
-Purchase Services
Carried
14. Out of Camera
Resolution No: 2022-0489
Moved By: Duane Whyte
Seconded By: Corinna Medwid
RESOLVED that pursuant to Sections 152(4) of the Municipal Act this meeting be reopened to the public.
Carried
15. Items Arising out of Camera
16. Adjournment
Resolution No: 2022-0490
Moved By: Corinna Medwid
Seconded By: Tanya Powell
RESOLVED that this regular meeting of Council now adjourn at 10:40pm.
Carried