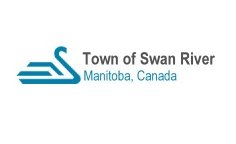 The Council of the Town of Swan River met on Tuesday, October 18, 2022 at 7:30 pm in the Town Council Chambers with Mayor Jacobson presiding along with Deputy Mayor Wintoniw and Councillors Friesen, Delaurier, Moriaux, Bobick, and Whyte.
Also Present:
CAO D. Poole, CFO T. Gnida, Fire Chief D. Fedorchuk, Dir. of Works D. Harvey, Dir. of Recreation B. Fedorchuk
Delegation Attendees:
Media: Jeremy Bergen, Star and Times
1. Call meeting to order
Mayor Jacobson called the meeting to order at 7:30pm.
2. Adoption of the Agenda
Resolution No: 2022-0447
Moved By: Johnny Wintoniw
Seconded By: Phylis Friesen
RESOLVED that the agenda for the October 18, 2022 regular meeting of Council be adopted.
Carried
3. Confirmation of the minutes
Resolution No: 2022-0448
Moved By: Don Bobick
Seconded By: Duane Whyte
RESOLVED the minutes of the October 4, 2022 regular council meeting be approved.
Carried
4. Reception of Delegations and Hearings
5. Reception of Petitions
6. Communications
6.1 Audit supplementary report from PKHC CPAs
Resolution No: 2022-0449
Moved By: Johnny Wintoniw
Seconded By: David Moriaux
RESOLVED that the supplementary report dated October 4, 2022 from PKHC Chartered Professional Accountants relating to their audit of the Town of Swan River consolidated financial statements for the year ended December 31, 2021 be received.
Carried
6.2 Letter from Municipal Relations re PILT Reconciliation Grant
Resolution No: 2022-0450
Moved By: David Moriaux
Seconded By: Duane Whyte
RESOLVED that the letter from the Minister of Municipal Relations dated October 11, 2022 regarding 2021 PILT Reconciliation Grant be received.
Carried
7. Reports of Committees
7.1 Director of Public Works Report
Resolution No: 2022-0451
Moved By: Phylis Friesen
Seconded By: Don Bobick
RESOLVED the Director of Public Works report be received.
Carried
7.2 Handivan Report
Resolution No: 2022-0452
Moved By: Johnny Wintoniw
Seconded By: Phylis Friesen
RESOLVED that the September 2022 Swan River Handi-Transit Van Report be received.
Carried
7.3 Council and CAO Reports
8. New Business
8.1 Temporary Responsibility and Pay Adjustment Policy
Resolution No: 2022-0453
Moved By: Duane Whyte
Seconded By: Jason Delaurier
RESOLVED the Temporary Responsibility and Pay Adjustment Policy be recieved and approved.
Carried
8.2 Demo- 419 6th Ave North
Resolution No: 2022-0454
Moved By: Duane Whyte
Seconded By: Phylis Friesen
Resolved the demolition and cleanup of the property on 419 6th Avenue North Roll Number 52100.00 by Adams Contracting for the cost of $13,000.00 plus GST be approved.
Carried
9. Unfinished Business
10. Accounts
10.1 To approve accounts
Resolution No: 2022-0455
Moved By: Johnny Wintoniw
Seconded By: Jason Delaurier
RESOLVED THAT the accounts as follows be hereby approved for payment:
1. General Account Cheques No. 29472 to No. 29526 totaling $117,088.63 as listed on Schedule A.
(Cheque No. 29508 replaces voided Cheque No. 29269 lost in mail.)
2. Payroll Account Cheques No. 5193 to No. 5199 totaling $95,703.03 as listed on Schedule B.
3. Direct Deposits totaling $65,775.96 as listed on Schedule C.
Carried
10.2 To adopt the September 2022 financial statements
Resolution No: 2022-0456
Moved By: Johnny Wintoniw
Seconded By: David Moriaux
RESOLVED that the Financial Statements for the Nine Months Ending September 30th, 2022 be adopted as received.
Carried
11. By-Laws
12. Notice of Motion
13. In Camera
Resolution No: 2022-0457
Moved By: Jason Delaurier
Seconded By: Don Bobick
RESOLVED that, pursuant to Section 152(3) of the Municipal Act, Council go into Committee and close the meeting to the public.
Purchase/Fire Services
Town Growth Plan
Carried
14. Out of Camera
Resolution No: 2022-0458
Moved By: Jason Delaurier
Seconded By: Phylis Friesen
RESOLVED that pursuant to Sections 152(4) of the Municipal Act this meeting be reopened to the public.
Carried
15. Items Arising out of Camera
16. Adjournment
Resolution No: 2022-0459
Moved By: Jason Delaurier
Seconded By: Phylis Friesen
RESOLVED that this regular meeting of Council now adjourn at 9:11pm.
Carried