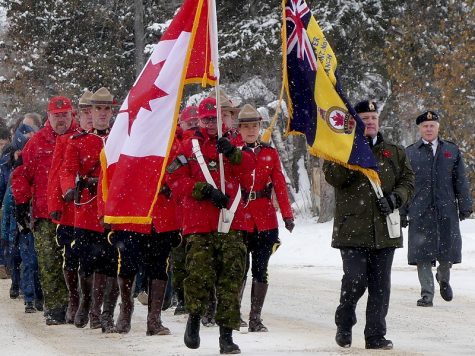 ValleyBiz Story |
A march down Veterans Way marked the start of the 2022 Remembrance Day Service in Swan River. Wreaths were laid at the Cenotaph, followed by a Service of Remembrance at the Veterans Community Hall.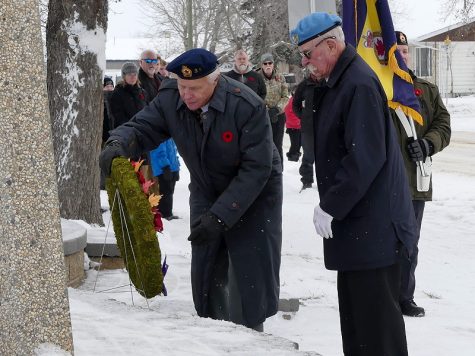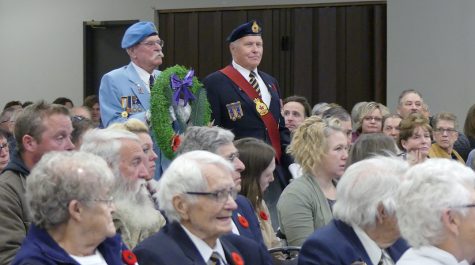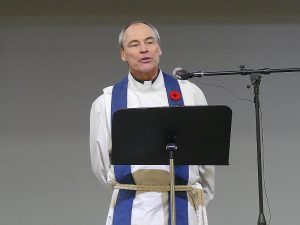 Pastor Bob Lewis, Chaplain for the Royal Canadian Legion – Swan River Branch, delivered a Remembrance Day message focusing on the icons of remembrance; the Serge, the Poppy and the Veteran, both those departed and those living today. Below is an excerpt from his message:
When you see the Red Serge of the Royal Canadian Mounted Police, that uniform is recognized around the world as an icon of Canada. That icon points beyond them to an idea, a hope, a desire, an energy, a commitment to law, order and peace.
This icon, this poppy that you are wearing. We look through, look beyond to what is beautiful in life and see that beauty will overcome destruction and death … at a cost. Beauty has a cost. We see through the poppy to the men and women who gave, who sacrificed; their time, their energy, their life.
The Veteran elders and the just beginning veterans; through all of them we see what you and I are capable of, the sacrifice we are capable of, so that other people, most of whom we will never know or meet, may live in freedom, live without violence, live without fear.
This service looks beyond this month, this day, this hour because of the Serge, the Poppy, the Veteran. On this one day we set aside to remember our brothers and sisters, who through their sacrifice have given us a home that we – brother, sister – with all our differences can live together without turbulence.