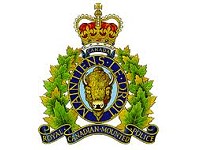 RCMP Media Release |
On October 17, 2022, at 4:40 pm, Swan River RCMP responded to a report of a structure fire at a residence located on Lorne Avenue in the community of Birch River. Once the fire was brought under control and extinguished, firefighters entered the home and located unidentified human remains.
UPDATE: RCMP have identified the remains located in the fire as a 68-year-old male from Birch River and his death is being investigated as a homicide.
On October 18, 2022, 21-year-old Lincoln Chartrand-Flett, of Birch River, was arrested and taken into police custody, where on October 19, he was charged with 2nd Degree Murder in relation to the death of the male in the fire. He was remanded into custody for a court appearance scheduled October 25, 2022, in Dauphin.
The cause of the fire remains under investigation.