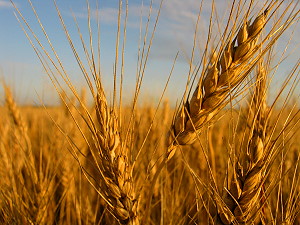 Manitoba Agriculture
Crop Report
September 13, 2022
Northwest Region
Warm, windy weather encouraged good harvest progress. No precipitation fell in the region this past week, but a light frost touched down at Inglis and in the Swan Valley on Friday morning, not damaging crops. Cool overnight temperatures are normal for the season, but daytime highs are still approaching 30°C. Soil moisture has dropped across the region, and surface water sources are starting to show the effects of a month without significant rainfall.
Many cereal crops are being baled for straw in the region, primarily for own-use as livestock bedding.
Cattle producers are waiting for a killing frost to harvest an additional cut of alfalfa, to accommodate the critical harvest period of that forage. Well-managed pastures still have adequate forage production to sustain cattle herds, but poorly managed sites will likely require supplemental feed soon.
Provincial Overview
Harvest progress sits at 32% completed across the province, with rapid progress over the past seven days. This puts harvest completion approximately 10 harvesting days behind the 5-year average of 65% completed by this time.