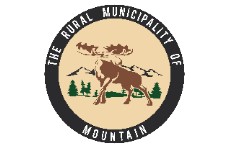 Minutes of the Regular Meeting of Council of the Rural Municipality of Mountain held Wednesday, August 10th, 2022 at the Rural Municipality of Mountain Council Chambers in Birch River, MB.

Members Present:
Acting Reeve: Stephen Nadolney
Councillors: Wilmer Malcolm, Nestor Rizok, Connie Forbes, Arnie Pedersen and Brad Wyatt.
CAO Paige Wozny was present and acted as secretary.
Finance Officer Kim Paterson was also present.
1. Call to Order
The meeting was called to order at 10:00 a.m. by Acting Reeve Stephen Nadolney, quorum being present.
2. Adoption of Agenda
Resolution No: 2022/233
Moved By: Connie Forbes
Seconded By: Brad Wyatt
BE IT RESOLVED THAT the Agenda for the August 10th, 2022 Regular Meeting of Council be adopted as presented.
For: 6 Against:
CARRIED UNANIMOUSLY
3. Matters Arising from Minutes
Resolution No: 2022/234
Moved By: Nestor Rizok
Seconded By: Brad Wyatt
BE IT RESOLVED THAT the Minutes of the Regular Meeting of Council held July 27th, 2022 be adopted as presented, all requirements having been complied with.
For: 6 Against:
CARRIED UNANIMOUSLY
4. By-Laws & Policies
5. Financial
5.1 Financial Statements: Review
5.2 Municipal Service Delivery Improvement Program
Resolution No: 2022/235
Moved By: Connie Forbes
Seconded By: Wilmer Malcolm
BE IT RESOLVED THAT Council of the Rural Municipality of Mountain hereby apply to Municipal Service Delivery Improvement Program for a consultant review of the Rural Municipality of Mountain's Human Resource Program;
AND THAT the CAO be authorized to sign on behalf of the Municipality.
For: 6 Against:
CARRIED UNANIMOUSLY
5.3 Community Futures: Funding
Resolution No: 2022/236
Moved By: Arnie Pedersen
Seconded By: Brad Wyatt
BE IT RESOLVED THAT Council of the Rural Municipality of Mountain hereby apply under the Community Futures Investing in our Futures Grant Program for the following project(s):
Birch River Pool Project
AND THAT the CAO be authorized to sign on behalf of the Municipality.
For: 6 Against:
CARRIED UNANIMOUSLY
5.4 Accounts Payable
Resolution No: 2022/237
Moved By: Arnie Pedersen
Seconded By: Wilmer Malcolm
BE IT RESOLVED THAT Cheque Nos.20220833 to 20220893 be approved for payment in the amount of $125,354.38, including Council Indemnities in the amount of $4,980.90 as per By-Law 03/22 and Direct Deposit Payroll in the amount of $12,845.66 as attached hereto as Schedule 'A';
AND FURTHER IT BE RESOLVED THAT the direct payment amount of $12,991.31 for Receiver General for July 2022 be hereby approved.
For: 6 Against:
CARRIED UNANIMOUSLY
6. Personnel
6.1 In Camera
Resolution No: 2022/238
Moved By: Connie Forbes
Seconded By: Nestor Rizok
WHEREAS Section 152(3) of The Municipal Act and Section 8.8 of the By-Law No. 01/16 authorize Council to close a meeting to the public to discuss certain matters;
THEREFORE BE IT RESOLVED THAT Council of the Rural Municipality of Mountain meet as a committee to discuss personnel.
For: 6 Against:
CARRIED UNANIMOUSLY
6.2 Investigation Report: Reviewed
6.3 Out of In Camera
Resolution No: 2022/239
Moved By: Wilmer Malcolm
Seconded By: Nestor Rizok
BE IT RESOLVED THAT the meeting of the committee of the whole be adjourned, and that the Regular Meeting of Council of the Rural Municipality of Mountain be re-opened to the public.
For: 6 Against:
CARRIED UNANIMOUSLY
6.4 Investigation
Resolution No: 2022/240
Moved By: Arnie Pedersen
Seconded By: Brad Wyatt
BE IT RESOLVED THAT Council of the Rural Municipality of Mountain hereby accept the investigation report completed by Pamela Clarke;
AND FURTHER BE IT RESOLVED THAT Council of the Rural Municipality of Mountain hereby approve the payment of $500.00 to Jade Rody, Pine River Public Works upon acceptance of a conclusion agreement.
For: 6 Against:
CARRIED UNANIMOUSLY
7. Ward Reports & Work Orders
Resolution No: 2022/241
Moved By: Arnie Pedersen
Seconded By: Nestor Rizok
BE IT RESOLVED THAT Council of the Rural Municipality of Mountain hereby approve Work Orders #51/2022 to #52/2022 attached hereto.
For: 6 Against:
CARRIED UNANIMOUSLY
8. Delegations/Petitions
9. Meeting Attendance and Reports
9.1 Building Inspector Trade Show
Resolution No: 2022/242
Moved By: Connie Forbes
Seconded By: Nestor Rizok
BE IT RESOLVED THAT the Building Inspector of the Rural Municipality of Mountain be hereby authorized to attend the Construction seminar to be held October 26 – 27th, 2022 in Winnipeg, MB;
AND THAT expenses be allowed for same.
For: 6 Against:
CARRIED UNANIMOUSLY
9.2 G4 Meeting
Resolution No: 2022/243
Moved By: Arnie Pedersen
Seconded By: Brad Wyatt
BE IT RESOLVED THAT Council of the Rural Municipality of Mountain be hereby authorized to attend the G4 meeting to be held August 29th, 2022 in Swan River, MB;
AND THAT expenses be allowed for same.
For: 6 Against:
CARRIED UNANIMOUSLY
9.3 Virtual Town Hall – Rural Funding/Economic Development: Review
10. General Business
10.1 Application to Lease – 8-33-19W & NW 21-34-20W: Advertise for Sale
10.2 Regional Waste and Recycling Review – Final Report: Review Goals
10.3 Mountain North Gravel Inventory: Traffic Gravel Inventory Depleted
10.4 Gravel Checking Indemnity: Draft Policy
10.5 Mountain South – Road Maintenance Contract: Tabled
Councillor Malcolm left the meeting
11. Communications
11.1 Mafeking WTP Visit: Investigate MOU with MWSB
11.2 2022/23 Consultation for Community Priorities: Review
11.3 LUD of Birch River Minutes: Review
12. Adjournment
Resolution No: 2022/244
Moved By: Brad Wyatt
Seconded By: Nestor Rizok
BE IT RESOLVED THAT the Regular Meeting of Council of the Rural Municipality of Mountain be adjourned to meet again on August 24th, 2022.
Meeting adjourned at 1:10 p.m.
For: 5 Against:
CARRIED UNANIMOUSLY