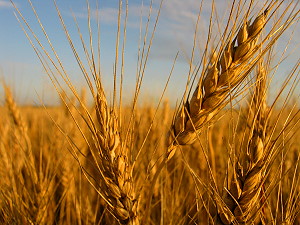 Manitoba Agriculture
Crop Report
August 16, 2022
Northwest Region
Good weather this week helped advance crop maturity. Precipitation over the weekend was heavy in some areas of the region while some areas received nothing. The highest rainfall recorded was in Swan Valley at 30 mm accumulated for the week, with some localized showers missing official weather stations, recording up to 50 mm.
Rainfall was at times heavy over the weekend, again causing lodging in some cereals. Most mornings have had very heavy dew.
Harvest has started for field peas in the Swan Valley, while most other crops are turning colour, and the occasional field has been desiccated. Lodging events may affect grain quality in cereal crops in the southwestern part of the region near Dauphin and Ste. Rose, since cereals are in the milk to soft dough stages. Insecticide applications for Lygus bug control have started in the Swan Valley on canola crops, while grasshoppers remain a concern across much of the region.
Provincial Overview
Harvest has started in winter wheat and fall rye, with a good portion of those crops already combined. Reported yields are average for both crops.
Crop condition looks good to very good in most parts of the province, pea harvest has begun in the northwest region, and widespread harvest is expected to begin for spring cereals in about two weeks, with some early barley coming off in the past few days.
Insect concerns have popped up in localized spots across Manitoba, lygus bugs in the Swan Valley, and soybean aphids, cereal aphids, and grasshoppers throughout Manitoba.
Soybean aphids have reached economic thresholds in some crops, while many populations remain below thresholds but should be monitored closely.
The Manitoba Hay Listing Service is active; producers with extra feed or looking for feed are encouraged to list their available supplies for sale.