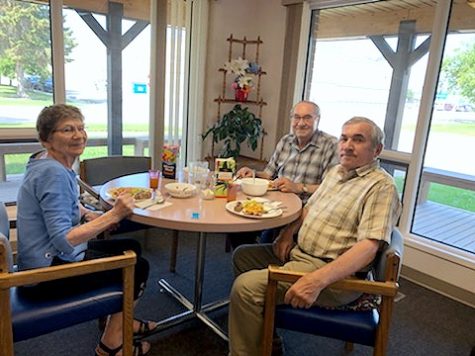 Submitted by: Community foundation of Swan Valley (CFSV)
It's not fine dining, but a recent grant awarded to the Swan River & District Community Resource Council allowed them to purchase a supply of paper products for the Congregate Meal Program.
The delivery of a nutritious midday meal continued under extended COVID-19 restrictions. Good nutrition equals good health and the CFSV is very excited to contribute to Seniors in the numerous locations.

The Community Foundation of Swan Valley is a charitable organization founded by local citizens to help people invest in building a community that is a better place to live, work and play. Since its inception in 2005, the CFSV has provided over $1,000,000 in funding across the Swan Valley
Contact us: T. 204.734.9129 or cfswanvalley@gmail.com